Hi friends,
This week, I'm bringing up some great tomato recipes, easy to prepare and most welcome to every person in the family. In this post, I'm sharing an incredibly simple green tomato pasta sauce, a 20 minute recipe. But wait a minute, are my green tomatoes in the backyard ready to harvest?
Which Tomatoes To Go With? Red Or Green For Your Tomato Pasta Sauce
To me, if you cultivate tomatoes, you undoubtedly have your sights set on the precise time when the fruit is ready to be picked. Remember, it should be pliable, juicy, and in the majority of instances, red. It's possible that you won't want to use any of those vanishingly rare individuals in your green tomato cooking. You would rather put it off till the colder months get ahead instead.
Or, perhaps, you already have! The market may offer a variety of green tomatoes as I have in my garden. It is true that green tomatoes may not receive nearly the same amount of acclaim as red ones. However, they are still delightful and even refreshing to consume and highly adaptable.
Let's get started with our green tomato pasta sauce recipe, should we?
Green Tomato Pasta Sauce Recipe: A Joy Forever
You'll need a freshly harvested batch of green tomatoes. Then cut them into two slices and brush them over with olive oil. Then bake green tomatoes and boil noodles, merging them into a tasty pasta recipe. Now, read my full post here and give it a try.
Here's a homemade pasta that's filled with vegetables is delicious.
How Do You Make This Tomato Sauce? Always Easy To Follow
It is never difficult or too much time taking to make your green tomato pasta sauce at home. So, a few regular ingredients and a bit of skill will do the magic. Let's dive into the details.
Green Tomato Pasta Sauce: Your Ultimate Choice
You can use any size you want. However, I take regular and tiny tomatoes and some cherry tomatoes.

You can use a few that are slightly red in between as well.

Also, for this recipe, take nearly more than two pounds of all favorite items feasibly found in the kitchen (read them under 'ingredients').
Even though this recipe creates enough sauce to feed four people, I just served half of it with pasta before freezing the excess (Also learn; what to do with green tomatoes at the end of the season at the end of the post)
Ingredients
1 Tbsp salt and ¼ tbsp pepper

6 Cloves of Rocambole garlic

4 Basil leaves

2 Tbsp of olive oil

2 Tbsp of Parmigiano-Reggiano

Half tbsp of vegetable stock

Also, half tbsp of coconut sugar

1/4 Cup of whole milk

Then 2/4 Tbsp red chili flakes
What Are The Steps To Making Green Tomato Pasta Sauce?
You will find all of these steps quite easy to follow, but you will get a fabulous sauce at the end.
Green Tomato Recipes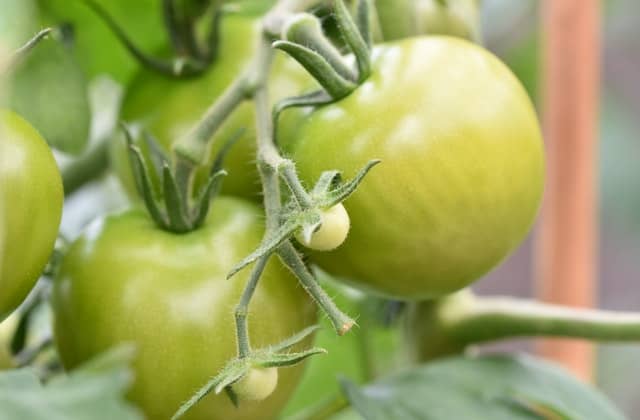 First, wash and chop the tomatoes roughly.

Then put the ingredients in a food processor, but not too fine; they shouldn't become a puree. In case there are a lot of tomatoes, process them in batches.

Once you've chopped the Rocambole garlic, you'll only need to cook it for 30 seconds in olive oil. Keep stirring so the garlic doesn't get brown.

Pour in a little vegetable stock and green tomatoes. A little water and something like tomato paste or powder should do.

Then stir in sugar, salt, red chili flakes, and the roughly chopped or torn basil leaves.

Pour milk over the sauce to make it less acidic.

Also, cover and simmer for about 20-25 minutes, stirring frequently.

If you want the sauce to be smooth, make sure you stir it every few minutes or so. Green tomato sauce tends to settle on the bottom of the pan much quicker than regular tomato sauce. So, make sure you stir it.

Besides, you can add a splash of water or whole milk if the sauce becomes too thick.

Adding shredded Parmigiano-Reggiano, Rocambole garlic, oil, basil, salt, pepper, and red chili flakes to taste complete the sauce.
How To Serve – Green Tomato Sauce Pasta?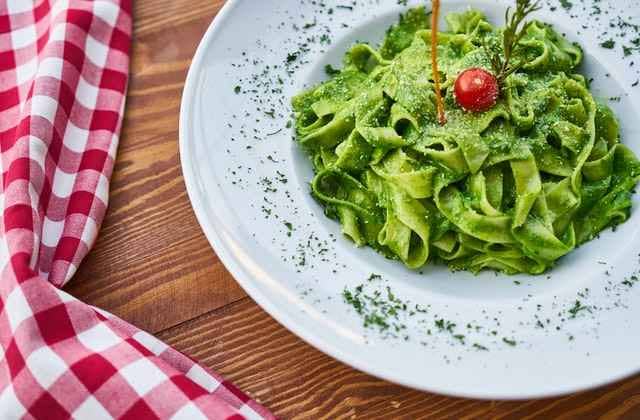 Serve with pasta, spaghetti, or any other pasta shapes. Reserve about 1/3 of the pasta's cooking water to thin the sauce if necessary.
The sauce can be served immediately or you can reheat it as per requirement.
Later, how should I store green tomato sauce?
Freezing Green Tomatoes
We can store it for about two days later; the pasta dish with the green tomato sauce is good to store in the refrigerator. If you have a significant supply of green tomatoes and create a large quantity of sauce, you may store it for at least three months in airtight containers by freezing it first.
Italian Green Tomato Pasta Sauce
The sauce is light and airy, a delightful twist on the typical tomato pasta sauce. The sauce is brightened by the addition of green tomatoes, which give it a tangy, summery flavor. Regardless of the type of pasta you choose, this dish is sure to please!
Pickled Green Tomatoes Italian Style
The recipe is super easy to make a combination of simple ingredients green tomato, dried oregano, garlic, chili flakes, water, white vinegar, salt, olive oil, and bay leaves. Eating pickles is easily the most satisfying part of the experience since they improve with time. It is best to keep it in the pantry for two months after it is made.
Green Ketchup
Over hamburgers and fries, we squirted emerald-colored gunk from store shelves; Heinz's EZ Squirt green ketchup resembled the zeitgeist's slime.
Fried Green Tomato Sauce
Green tomatoes are in season and have a number of health benefits. They're firm and crisp and taste great in brine. Served with return sauce, they are crunchy, fresh, somewhat greasy, and pair well with fried foods.
Make deep-fried treats by watching this video
Roasted Green Tomatoes
A Verde-style salsa made with underripe green tomatoes is a delicious accompaniment to enchiladas or tortilla chips. This easy roasted green tomato salsa will become one of your summer favorites. Roasting them reduces their acidity, turning them into a delicious salsa base. Adding onion, jalapenos, and garlic to their roasted counterparts creates a tangy and acidic salsa verde.
Tomato Sauce Canning Recipe
It's perfect with spaghetti or noodles, on homemade pizza. Or, as an accompaniment to chicken or eggplant Parmesan topped with this home-canned seasoned tomato sauce; how to blanch tomatoes for sauce is a useful skill.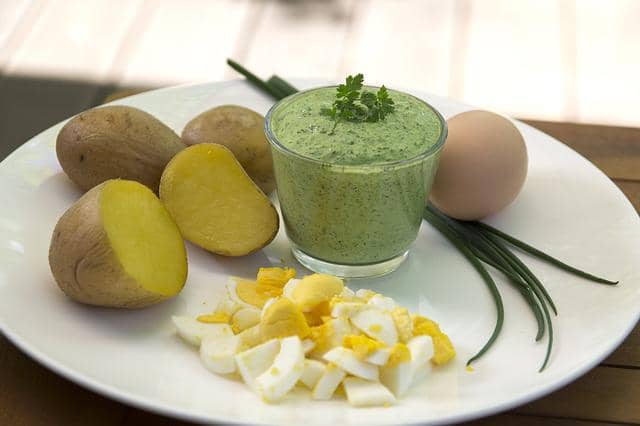 Spaghetti Sauce Canning Recipe
Using farm-fresh tomatoes in homemade canned spaghetti sauce is incredibly easy to make. Moreover, I am sure to provide a recipe for homemade canned spaghetti sauce shortly. No matter if this sauce is used to make basic pasta sauce or as a premade spaghetti sauce substitute, this sauce is robust and flavorful.
Canning Pasta Sauce
The wonderful thing about this pasta sauce recipe is that it has been tested for use in a water-bath canner! Lab testing has determined that this pasta sauce recipe is safe for processing in a water bath canner, making it an ideal recipe for novice canners. Certain canning pasta sauce recipes call for using a pressure canner due to their low acidity.
Wrapping Up
Green tomatoes from the summer make a delicious sauce. Try adding cooked chicken or experimenting with homemade and canned green tomato sauces if you wish to thicken the sauce further. To learn more about tomatoes, only one Recipedev.com, click here.
Feature Image by: pinterest.com