I wonder if there was more space for these extra items in my kitchen? Then my friend advised me the corner storage cabinet ideas. Today all my kitchen essential space is free to begin my cook any time of the day; believe it or not it's my favorite coffee spot when I start my day.
Neat: Kitchen Cabinet Ideas
If, you are a bit confused about "how to organize your kitchen cabinets", then we are here to give you some unique kitchen cabinet organizing Ideas that will help you to make more space in your corner storage cabinet.
1. Keep Containers Lids In Their Own Box
It will suit you if your container lids float around your cabinet everywhere. It is a game-changing organizing trick. Usually, where you keep your containers or tupperware, in the same place stack the lids from largest to smallest in a separate box. Furthermore, this trick almost guarantees you will be able to find the exact size you are looking for.
2. Storage Cabinets
It is such a reliable eye-level pantry rule and the best among the other kitchen cabinet ideas. Keeping your serving dishes and cooking tools in corner storage cabinet, where you can easily find them and is a key to staying sensible while you navigate your kitchen. Always store your crock-pot or a set of Moscow mule mugs and your serving dishes in front and center cabinets do not keep it in a lower cabinet.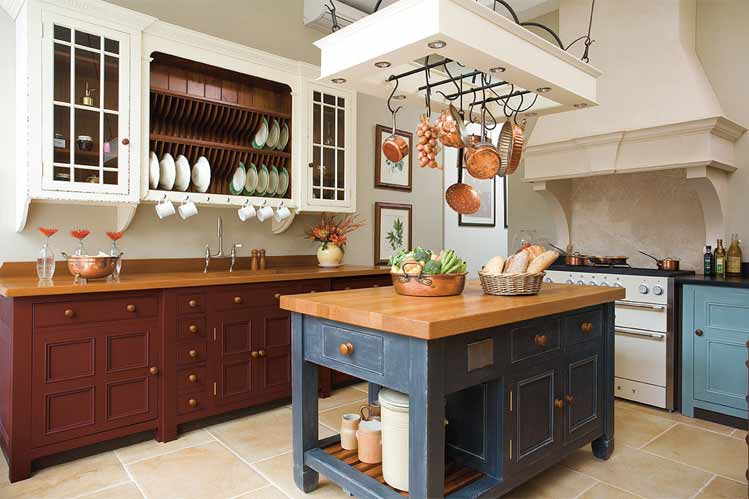 3. Adhesive Hooks – On the Inside
You can create an extra space to store things like serving tools, dish towels, measuring cups, or even recipes and grocery lists with corkboards, pegboards, adhesive hooks whichever works best for you. Utilize the outskirts of cabinets for kitchen utensils or spice storage. Your spices will be noticed easily without the need for looking through the cabinets.
4. Your Cabinets Needs Risers
Moreover, you can use shelf risers and they are the secret to doubling up your corner storage cabinet space in just two seconds. You will be able to store twice as many casserole dishes, baking pans, plates, mugs or whatever else you want with this technique.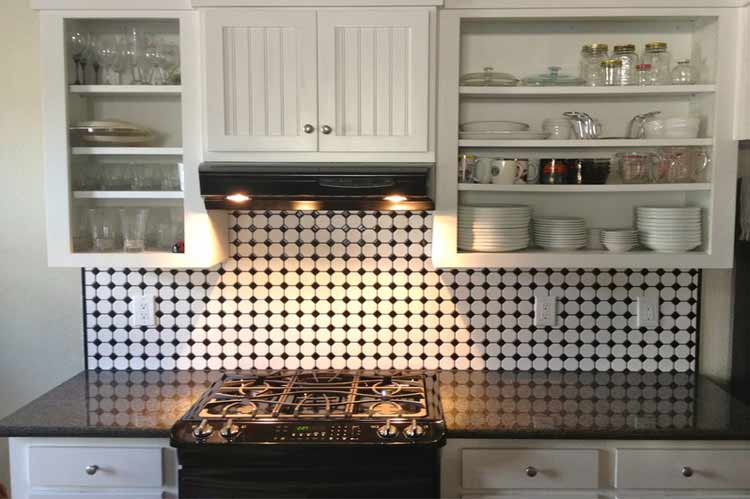 5. Kitchen Utensils
Keeping your all kitchen tools in one drawer is quite easy. But finding a particular tool will be tricky for you in a hurry. So, it is more efficient to split your tools, even if they are similar by type or the type of cooking.
For instance, the huge metal spatula should be kept with other grilling tools like a basting brush, tongs, and a meat thermometer. The same can be applied with baking necessities. Put all your measuring cups, silicone spatulas, wooden spoons, whisks, and rolling pins together in one drawer.
6. Drawers With Dividers
If you want to keep everything neat use this rule "dividers are for drawers and baskets are for pantries". Use dividers to systematize things like serving utensils and flatware. Then use tiny boxes and bins to keep everything else, such as like candles, batteries, and rubber bands.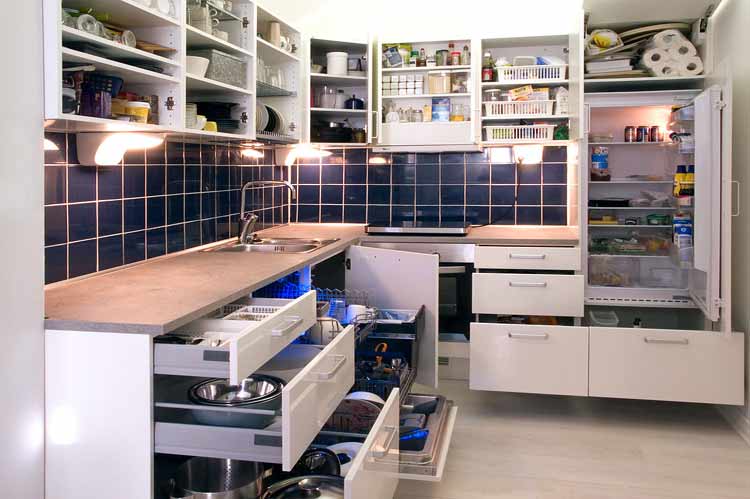 7. Store Pot Lids – Tension Rod
Fortunately, if you have installed some deep drawer in your cabinet, then use a tension rod inside it to stock up pot lids upright. It does twice-duty by keeping container lids organized and forming more space to store your pots and pans.
8. Corner Storage Cabinet 
If your cabinets are full and they cannot probably hold another thing, then consider using the bottom of them. You can install hooks to the underside to hold mugs and small tools. Besides it, you can use magnetic strips to build a floating spice rack.
9. Toe Kick Drawers
If you also have the chance to do a complete renovation in your kitchen, we recommend you to consider installing Toe-kick drawers either small or big. This is a great way to transform a formerly unused area into a drawer. Moreover, they are slim enough to hold linens, a short stack of pans, or pantry items.
We hope above mentioned corner storage cabinet ideas will help you a lot for utilizing the cabinet space properly.