A quality cooktop is critical to every kitchen. Without the necessary equipment, even the most experienced chefs will struggle to dish up a first-class meal. The most important factor here, however, is understanding how a natural gas burner can serve your needs.
From affordability to general use, temperature and safety, there are many factors to reflect upon. The dimensions of your interior environment will also dictate the cooktop size and should always be accounted for.
Cooktop
When compared with electric and induction cooktops, gas burners naturally differ in capability and style. To add some clarity to your cooktop search, we have compiled five important points to consider – before you buy. Five important points to consider before you buy a cooktop.
What Is Versatility
Highly versatile, pots, pans, coffee pots, woks, and other items can be used on a natural gas burner. In addition, you can select between 4 and 5 burner set-ups, the latter increasing your capacity to cook multiple items at once. Modern gas burners also come with sophisticated safety features including flame cut-off detection.
Featuring instant heating and dynamic temperature control, the natural gas burner deliver a first-class personalized cooking experience. This means that after a long day of work, you won't have to sit and wait for the burner to warm up. Simple ignite the flame and start cooking, it's that simple.
Burner gas cooktops also come in a variety of styles and sizes. From compact designs to large 5 burner models, there are numerous options available to accommodate the scale of your unique interior setting.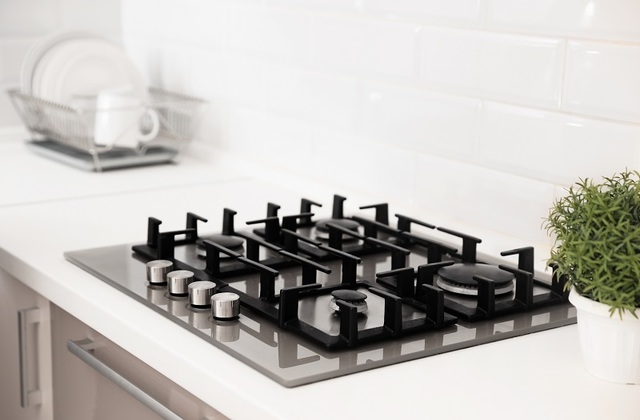 Gas Vs Electric 
Dating all the way back to the 19th century, a long battle has raged over gas and electric cooktops. While electric stoves minimize the potential for hazards, they tend to lack compatibility with cookware and can even damage certain pots and pans.
The other fundamental difference between the two lies in temperature. While electric burners can take time to warm up, gas cooktops deliver instant heat and performance. Many professional chefs prefer gas for this exact reason. If you use a wok on a regular basis, an electric stove may also struggle to provide the results you're looking for.
In terms of ongoing costs, ceramic electric stovetops are more expensive to run and generally result in higher energy bills. This could be an essential aspect to consider if you intend to operate the cooktop regularly.
Also check: Got A New Dutch Oven? | Try 4 Lush Recipes
Precise Temperature Control
If you prefer to cook with total temperature control, gas burner cooktops are an excellent investment. With their ultra-rapid heating and responsive temperature adjustment, natural gas burners allow you to find the perfect level every time. Why is temperature control so important? Many ingredients and components naturally require a precise level of heat. This could apply to low heats that won't burn, high heats to operating a wok, or mild temperatures for simmering over long periods on the stove.
Nothing is worse than over or under cooking a meal. Therefore, investing in a brand new gas burner cooktop is the best way to equip yourself with premium temperature control, ensuring that what you serve up never fails to impress.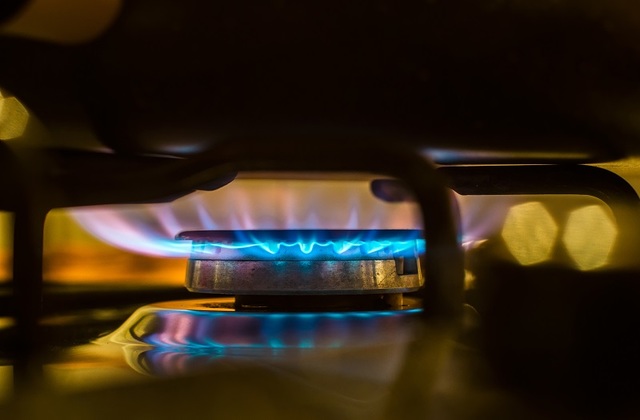 What Is The Cost?
While some gas burner cooktops may be slightly more expensive upfront, they more than makeup for it in the long run. The value of gas set-ups lies in their first-rate efficiency, dynamic temperature control, and ongoing performance.
Before you rush out to buy a brand new cooktop, the following point is critical – your property must have a viable gas connection. This is a major sticking point. If there is no gas line present then don't worry, installation can usually be arranged for an affordable price.
Track your spending: Now Is Your Saving (Time) On Freshest Food In 2022
How To Install
Another aspect to consider is maintenance. Typically, electric cooktops are considered the easier to clean alternative. Despite this, the introduction of minimalist gas designs has made maintenance far more practical and straightforward. If you have any further questions or queries, you can always speak to a professional for installation advice and details.
Modern Gas Cooktops
As you weigh up the many cooktop alternatives, you may be concerned about the safety of natural gas burner. This is completely natural and a vital aspect to take into consideration. Thanks to modern safety features, however, many of the common issues associated with traditional gas cooktops are now a thing of the past.
Modern gas ovens and stoves come with sophisticated safety features including flame-failure cut-outs. This will ensure that the gas line is automatically cut-off once the burner flame is no longer detected. In effect, this means that there will be no more silent spread, keeping you and your property safe.
The even heat distribution above each burner is also an excellent way to safeguard the condition of your cookware. Gas burners will naturally minimize the potential for scorching and the incidence of permanent damage to pots and pans.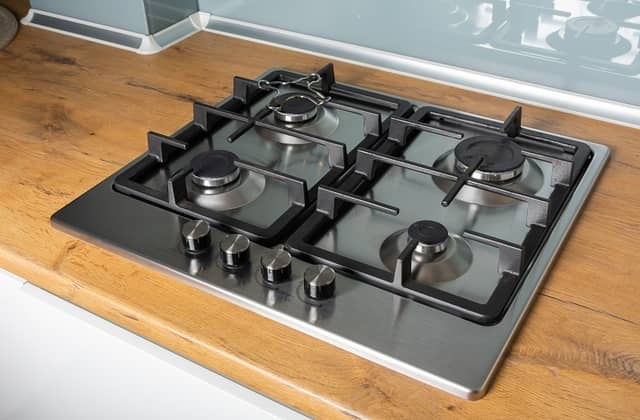 Additional Options – Gas Induction Cooktops
For the best of both worlds, you can also access unique induction-gas burner combinations. These models come with separate hobs or cooking zones for each technology. The final result is a greater level of versatility that allows you to blend multiple styles at once. For example, you have the opportunity for wok cooking with gas and the added efficiency of induction cooking technology – all at the same time.
Making An Informed Decision
Cooktops are a major investment. For this reason, it is important to consider the many different facets before you dive in and make a purchase of burner gas cooktop. The versatility of use, energy consumption, heating, costs, and safety of burner gas cooktop burner are all vital areas that you can use to inform your decision. Of course, the dimensions and gas capabilities of your property are also critical.
Feature Image by Pixabay
Read more if you prefer (No cooking) quick ready to eat meals: