In order to understand, why cauliflower is an important ingredient in the diet of health conscious people, we have a lot of reasons. However, the easiest way of consuming it is by making cauliflower salad. Moreover, you must be aware of the nutritional value of cauliflower. Furthermore, it is high in fiber content and water, both of which are very important for maintaining the digestive tract healthy.
Besides, it is low in carbs which makes it ideal for people who are weight conscious. Due to these amazing health benefits of cauliflowers, we suggest you to make it a part of your everyday cuisine. Hence, here are some amazing Cauliflower salad recipes that are a must for this summer season;
1. Cauliflower Salad
This cauliflower salad is an excellent choice if you're on a low-carb diet.
Total cooking time: Prep time: 25 minutes, cook time: 10 minutes, ready in: 2hr 35 minutes.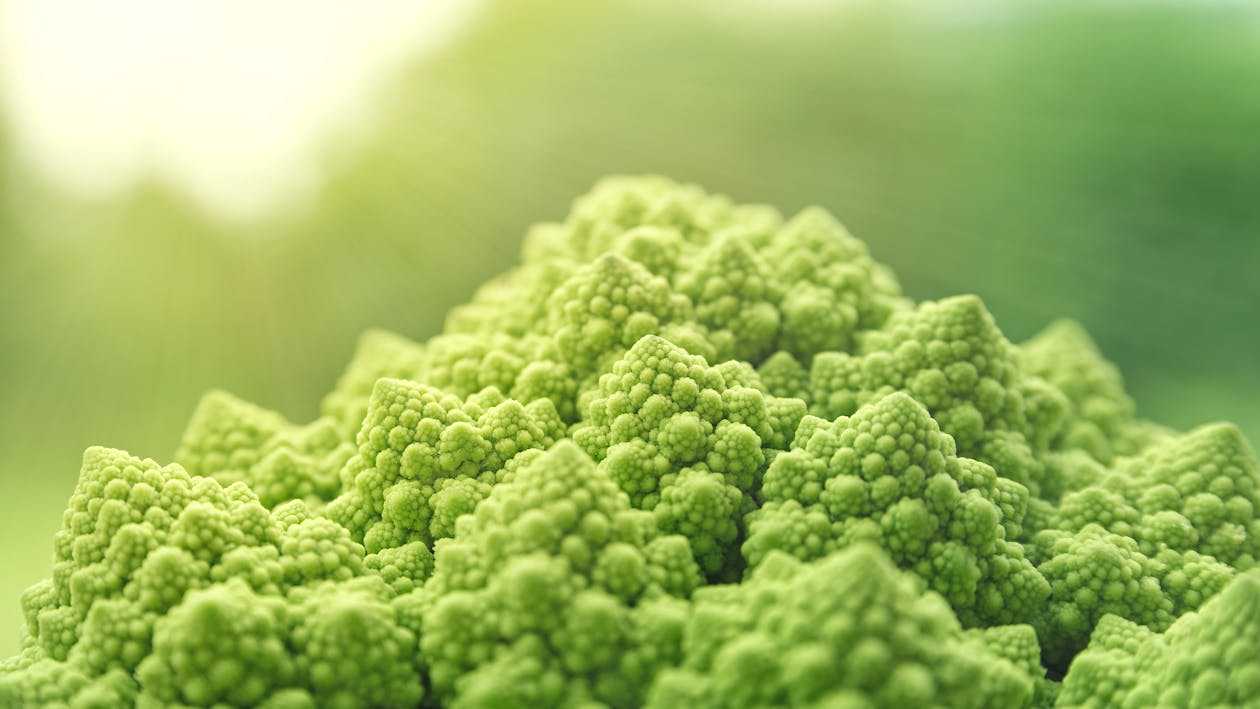 Nutritional Value
Per serving of cauliflower salad contains;
306 calories, 25.9g fat, 12.8g carbohydrates, 8g of protein, 107mg cholesterol, and 812 mg sodium
Ingredients
1 cauliflower head, washed and cut into bite-size pieces
¾ cup of mayonnaise
1 tablespoon of mustard
1 teaspoon salt
A pinch of ground black pepper
3 hard boiled eggs chopped
1 chopped onion
¾ cup of green peas
¼ cup chopped dill pickles
3-4 slices of crispy cooked bacon (crumble it prior to adding)
Procedure
Place the cauliflower in a large pot and fill it with water. Bring it to a boil and cook the cauliflower till they're fork tender i.e. about 10 minutes. Then, drain water and cool it.
In a large mixing bowl add mayonnaise, mustard, salt, and pepper, and then whisk them together to make a dressing.
Then add the cauliflower, hard boiled eggs, peas, onion, dill pickles, and crumbled bacon. Stir and mix until all ingredients are well coated with the dressing.
Cover your cauliflower salad and refrigerate it for a minimum of 2 hours. Because the longer the cauliflower salad is chilled the better, will be the taste.
2. Spring Detox Salad
This cauliflower salad recipe is a perfect meal for hot and humid summers when you don't want to eat anything.
Cooking time: 20 minutes.
Nutritional Facts
Calories per serving 463
Ingredients
For salad
114 ounce can of chickpeas, drain and rinse them
Chili powder, salt, and pepper to taste
1 cauliflower head cut into florets
1 shallot thinly sliced
A handful of chopped parsley and mint
1 apple thinly sliced.
2 avocados cut into chunks
For Dressing
2 tablespoons of mustard
2 tablespoons of honey
¼ cup olive oil
¼ cup of water
Juice including zest of one lime
Salt and pepper to taste
Procedure
Preheat oven to 400 degrees. Place chickpeas on an oven tray which is lined with parchment. Then drizzle it with olive oil and sprinkle chili powder, salt, and pepper on it. Afterward, roast it for 20-30 minutes until the chickpeas are crispy and golden-browned.
For making this cauliflower salad, we need cauliflower rice. Then place the chopped florets of cauliflower in a food processor and run it at a pulse speed of 20-30. Just afterward, within 4-5 minutes you will get cauliflower rice.
In order to prepare the dressing. Shake or whisk together all ingredients: mustard, honey, olive oil, water, lime juice and a pinch of salt and pepper in a jar or mixing bowl.
Furthermore, add the cauliflower rice and chickpeas to the dressing and toss well.
Voila! Your summer detox cauliflower salad is ready to eat.
3. Bacon Cauliflower Salad
This cauliflower salad is a nice and good alternate to pasta salads.
Cooking time: 20 minutes of preparation time + chilling.
Ingredients
1 medium cauliflower broken into florets
1 pound sliced bacon, cooked and crumbled
2 to 4 teaspoons of sugar
1 cup cheddar cheese cut into cubes
1/2 chopped medium sized green chili
1 cup mayonnaise
1 chopped medium sized onion
Procedure
In a large salad bowl, mix mayonnaise and sugar till they get through.
Now add cauliflower, bacon, cheese, green pepper, and onion.
Mix properly so that all of the ingredients are well coated with dressing.
Refrigerate for at least four hours before serving your tasty bacon and cauliflower salad.
4. Roasted Veggies Lemon Dressing
This is the recipe for the most famous cauliflower salad which you have most likely eaten at a fancy restaurant.
Cooking time: 10 minutes preparation time 45 minutes cooking time totally 55 minutes.
Nutritional Facts
Calories 280, fat 21g, cholesterol 5mg, carbohydrates 20g, protein 7g, sodium 240mg.
Ingredients
For salad
1 large cauliflower head chopped
2 tablespoons of olive oil
¼ cup dried cranberries
2 tablespoons toasted and sliced almonds
¼ cup shredded parmesan cheese
For Dressing
2 teaspoons of minced shallots
1 tablespoon Dijon mustard
3 tablespoons lemon juice
½ teaspoon lemon zest
2 teaspoons honey
3 tablespoons olive oil
Instructions
In a preheated oven at 400 degrees, place the florets of cauliflower in a baking tray and then drizzle them with olive oil. Afterward, season the cauliflower florets with salt and pepper. Roast them for 45 mins until golden brown
Prepare the dressing as long as the cauliflower is roasting. In order to prepare the dressing; whisk together shallots, mustard, lemon juice, lemon zest, and honey. While you're whisking the ingredients pour in the olive oil. Then add salt and pepper according to your taste.
Now, remove the cauliflower from the oven and then transfer it to a large mixing bowl. Moreover, add cranberries, toasted almonds, and Parmesan cheese.
Then pour over the dressing and toss it well making all ingredients covered evenly.
Afterward, serve your tasty roasted cauliflower recipe which tastes same like the restaurant one.
5. Mediterranean Salad
Ingredients
1 small cauliflower cut off the florets
And 1 cup red onion chopped
1/4 cup black olives
2 cups tomatoes chopped
1 cup cucumber, chopped
1/ cup fresh parsley
2 ½ tablespoon olive oil
1 tablespoon lemon juice
1 minced garlic clove
Salt and black pepper
Procedure
In order to make cauliflower rice, place the cauliflower florets in a food processor.
Moreover, after making cauliflower rice, microwave it for 3-4 mins.
Afterward, cool and transfer the cauliflower to a salad bowl.
Then add rest of the veggies and mix them together.
Furthermore, in a separate jar, pour olive oil, lemon juice, and garlic. Then whisk everything together and add salt and pepper as per your taste.
Furthermore, pour the dressing over the salad and toss it will. Then top it with parsley and serve.
Featured Image Source: Flickr