Nowadays, supermarkets and grocery stores are filled with numerous packed biscuits like paleo sugar cookies. You just need to open the packet and eat it. But, you know that they are quite unhealthy as artificial food colors, preservatives and flavors are put in them. So, why do not try homemade cookies?
Grain Free Paleo Sugar Cookies
Homemade cookies are healthier than packed cookies as you can control the ingredients that are put into them. For instance: you can use Stevia based sweetener as the substitute for sugar and, can use ground almond flour instead of shop-bought GI flour.
Let's prepare healthy and scrumptious Paleo sugar cookies with a simple recipe:
How To Prepare?
The gluten-free chocolate chip cookie wins almost every child's heart. It's scrumptious, easy to prepare, and contains chocolate. Moreover, you must have a massive cookie cutter collection. Nowadays, there is a wide range of cookies cutters are available in the market. However, people used to use copper cutters during the nineteenth century.
On every vacation, whether it's weekends in winter or charismas eve people didn't forget to bake Paleo sugar cookies. They used to prepare dozens and dozens of cookies and used to send their friends and relatives as a gift. So, it can give you an idea about how vital they were in our parent's generation.
You may find thousands of different recipes on the internet like cookies recipes, blueberry dessert recipes, Italian Food recipes, and more. However, the mom's recipes are always the best! As it gives us our home's feeling wherever we live or whomever we live with.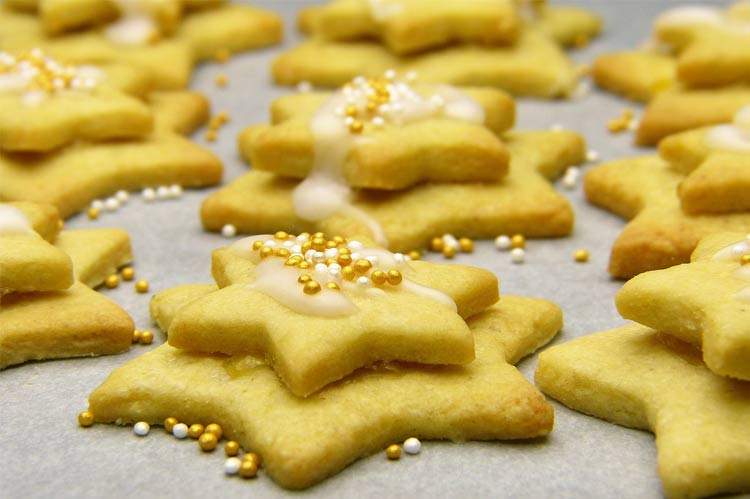 The Best Mom's Recipe For Paleo Grain-Free Cookies
Now you have a question in your mind that is it possible to bake grain-free cookies at home? Yes, off course, they are as simple to make as the gain cookies are.
Primary Ingredients
Almond Flour: You may use Almond Flour instead of using all-purpose flour for making grain-free cookies. You will be astonished by knowing that the almond flour bakes up just like wheat flour, especially in recipes like brownies or cookies. Moreover, even after baking the taste of cookies are just like almonds. It doesn't seem a bad taste huh! The almond flour cookies don't give a soft mouthfeel as it comes in grain-based flours cookies. They are quite easy to cut in different shapes so you are going to love it. The only thing missing in the almond flour-based cookies is sandy crumb which is usually found in good cut-out cookies.
Tapioca Starch: Combine the same quantity of tapioca starch with finely ground almond flour for ending up with your cookies dough. Tapioca starch adds a buttery taste to your cookies, so you do not need to add a drop of butter to your gain-free cookies.
The Sugar: Flour and Starch cannot go well without sugar as they are tasteless without sweetness. Generally, you may find two types of sugar in the market such as; dry sugar and liquid sugar. Dry sugar works best with cookies.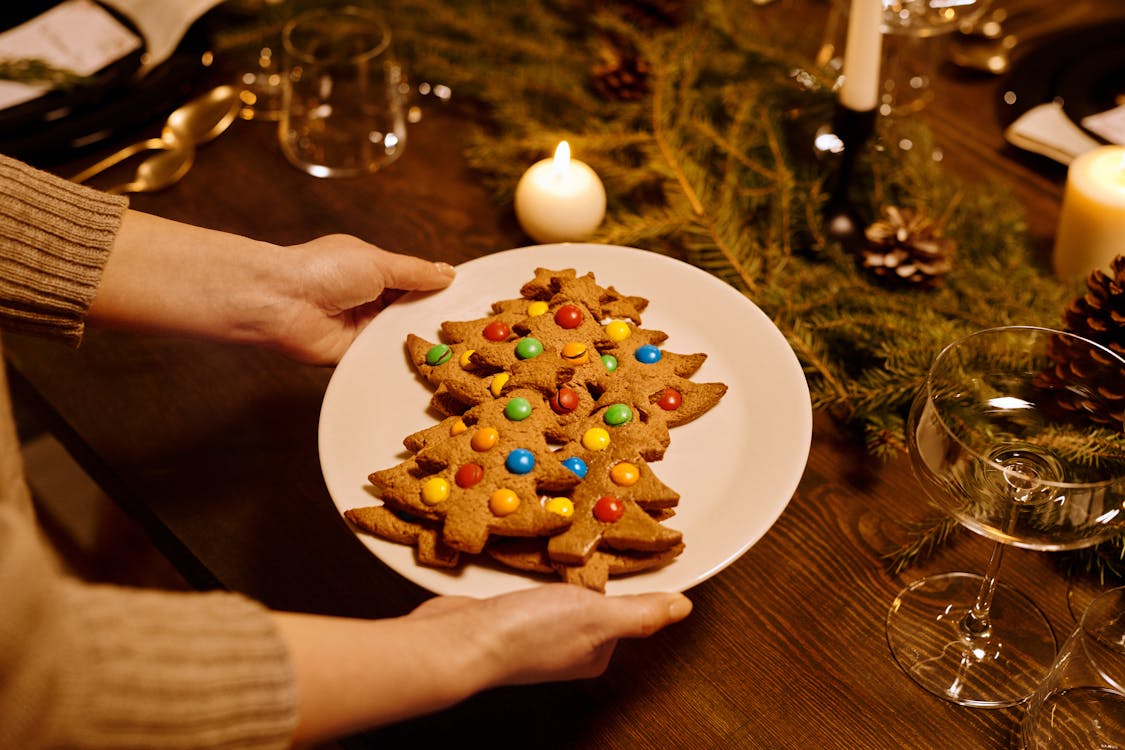 Additional Ingredients
Butter or Coconut Oil: As almond flour contains high fat, we only need a quarter cup of coconut oil or butter.
Eggs: An egg doesn't only helps to mix all the ingredients, but also gives flavor and subtle richness to your cookies.
Vanilla Extract: It includes vanilla flavor to your cookies. It goes very well with the almond flavor.
Water: Despite gluten, you can add a little room temperature water to bind all the ingredients into dough finely.
Baking Powder: Too much and too little baking powder in your dough may spoil your all game. So, add right amount of baking soda so that the cookies can puff and bake properly. The hardness or softness of the cookies completely depends on the amount of baking soda that you add in your dough.
Salt: A pinch of salt helps to increase the flavor of your cookies.
Quantity For Making Dough
Finely ground almond flour: 1 cup (4 ounces; 113 grams)
Salt: 1/2 teaspoon
Tapioca starch: 1 cup (4 ounces; 113 grams)
Baking powder: 1/2 teaspoon (either homemade or grain-free)
Coconut oil, solid, or unsalted butter: 1/4 cup (2 ounces; 57 grams)
Evaporated cane juice or coconut sugar: 1/2 cup (3 ounces; 85 grams)
Water: 1 tablespoon (1 ounce; 14 grams)
Egg: 1 large (2 ounces or 50 grams out of the shell)
Vanilla extract: 1 teaspoon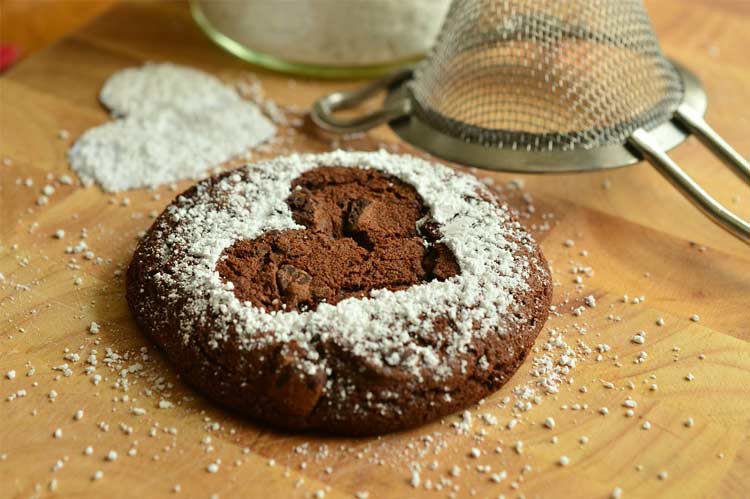 Instructions
Put the almond flour, tapioca starch, baking powder, salt, evaporated cane juice and coconut oil in a mixing bowl. Blend it until a thick paste is formed. Then, add the egg and mix it well. Now, put dry ingredients, vanilla extract, and water. Mix until all the ingredients combined well and get a dough shape.
Wrap the dough in plastic wrap and let it chill for 1 hour.
Set the oven rack to the halfway position and, pre-heat it to 325 ° F. Place the parchment paper on a rimmed baking sheet.
Now, take the chilled dough from your refrigerator and leave it outside for about 10 minutes. Cut the dough in half and sprinkle tapioca starch on your counter. Keep rolling out the dough until it becomes 1⁄4-inch thick. Cut into different shapes that you would like the most. Then, put on a prepared baking sheet about 2 inches apart.
Keep on baking the cookies until they become golden brown. An Owen takes about 10 minutes to bake 4-inch cookies.
Put out the cookies from the oven. Allow them to cool on the pan for a few minutes. Shift them directly to the rack to let them cool completely.
Let the baking sheet cool. Remove the left scraps and repeat the same process with the left half dough.
Now serve the mouth-watering cookies to your near and dear ones. You may even keep these cookies for many days. But make sure to keep into the airtight container.
Featured Image Source: Pixabay