When it comes to winters, everyone loves to have warm and sweet desserts. However, the Winter season is the best season to try out different sweet dishes and desserts. Not only this, but winter desserts are also very healthy as they contain dry fruits, nuts milk, etc. Moreover, people who love to bake always try to come up with something new. So, if you are a sweet tooth and love to try new desserts and enjoy them in cold weather while wearing warm clothes or laying in bed, then you don't need to worry about it. Get ready to put on some weight because of our delicious dessert recipes.
Here are some delicious, mouth-watering, and healthy winter desserts recipes you can try, to make your winters amazing and warm. These recipes will not only make you fall in love with them but also save your time. As you don't have to make high efforts for them. So, bakers are you ready?
5 Delicious Winter Desserts Recipes
You will be loving these desserts and making them will not take much effort and time. In short, these recipes are less time taking and great taste giving.
1. Guinness Chocolate Cake – Best Winter Desserts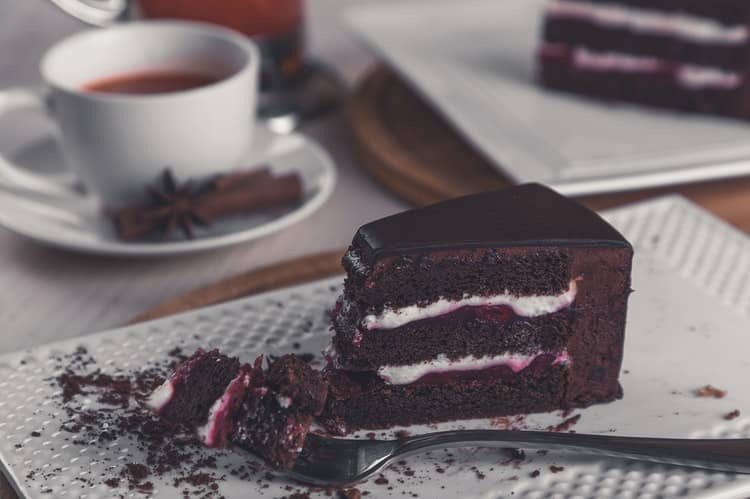 This cake might not sound like a winter dessert but no doubt this is a very delicious cake to try out in winters.  Winter is about rich and deep flavours. You will find it on this cake. This cake has notes of spice and a rich All-purpose flour flavour. Also, it is topped with cream cheese frosting and a deeper chocolate flavour. However, people also add different ingredients to it just to give it a different and unique taste.
Ingredients For Winter Dessert
Cake
Guinness stout foreign extra beer
Un-saturated sugar
Granulated sugar
Unsalted butter
Eggs
All-purpose flour
Salt
Vanilla extract
Cocoa powder
Icing
Whipping cream
Cream cheese (at room temperature)
Vanilla extract
Sugar (powered)
Recipe
You can make this winter dessert easily by following the easy steps given below.
Melt the butter in a large bowl or a jar. It must be a mixing bowl or jar.
Add sugar, cocoa powder, and beer. Now whisk them until it forms a smooth mixture.
Now take out a large bowl and mix egg, sour cream and vanilla extract into it.
While whisking the sugar and beer together, slowly add the sour cream mixture to it.
Add flour, baking soda and salt to the prepared mixture. Now whisk it until it forms a smooth mixture.
Take out the cake pan and grease it with butter or oil so that it won't stick to the pan after baking.
Now pour the cake mixture into it and bake it for 40 to 45 minutes approximately.
Last but not least, cool the cake and top it with icing and desired ingredients.
Here you go with the most delicious Guinness chocolate cake.
2. Winter Eggnog Cheesecake Desserts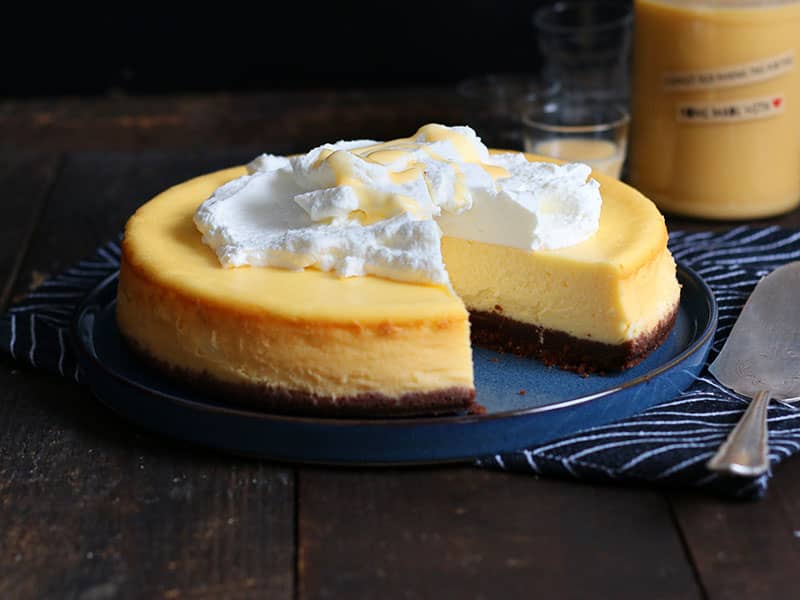 It is an ideal cheesecake. It tastes like a milkshake that is spiced. Overall, this cheesecake will give you the happiness of a milkshake and also a cheesecake. However, it is creamy and sweet. This cheesecake is the best if you want to enjoy your milk differently.  Let's see how you can make this yummiest winter dessert.
Ingredients For Eggnog Winter Desserts
White sugar (2tbs)
Graham cracker crumbs (1 cup)
Butter (3tbs, melted)
3 packages cream cheese (8 ounces
White sugar (1 cup)
Eggs (2)
Eggnog (³/⁴of a cup)
Nutmeg (1 pinch, ground)
Rum (2tbs)
Recipe For Winter Dessert
This dessert is not hard to make. You just need to be focused and careful with the ingredients.
You have to preheat your oven to 165 degrees.
In a medium-sized bowl combine sugar, butter and graham cracker crumbs. Now press them into the bottom of a springform pan.
Now, bake it in the preheated oven for almost 10 minutes. After this put it aside and let it cool.
In the meanwhile, preheat your oven again to 220 degrees.
Take a large mixing bowl. Now, add cream cheese, eggnog and flour into it. Mix them properly until it forms a good and smooth mixture.
Now, blend in eggs, rum and nutmeg into the prepared mixture.
Pour this overall mixture into the cooled crust.
Bake it in the oven for almost 10 minutes.
While baking it reduce the heat and bake it for 45 minutes. Check if the centre of the  cake is baked properly
Take it out, let it cool and enjoy it.
I bet this should be your favourite cheesecake after trying this recipe.
3. Winter Fruit Cake Desserts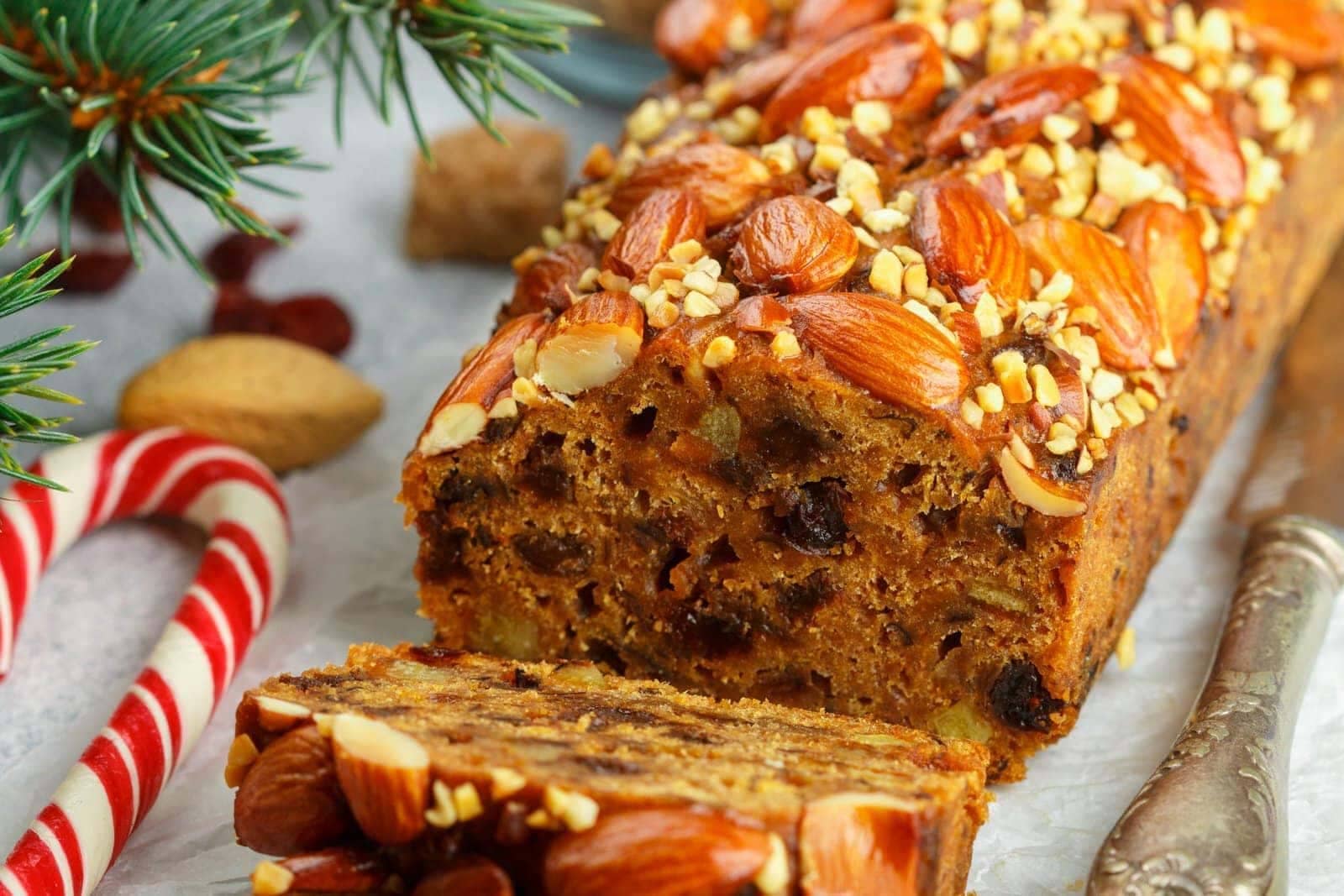 No matter what you think of fruitcake, it's a traditional Christmas dessert. Therefore, it is your greatest benefit to create the tastiest version possible! This recipe is dense but moist and not overly moist. Also, make two loaves of bread. One for you and the other for those you like.
Ingredients For Winter Fruit Cake Desserts
Baking powder (1tbs.)
Pumpkin or Apple pie spice (1tbs.)
Light brown sugar (1¹/² cup)
Eggs (3 large)
Vanilla extract (1tbs.)
Salt (³/⁴ tbs.)
All-purpose flour (3 cups)
Candied cherries (1 ¹/² cup)
Nuts of your choice (chopped, 1½ cup)
Golden raisins (2 cups)
Dried apricot (2 cups, chopped)
Dried figs (1 cup, chopped)
Candied Ginger (1 cup, chopped)
Apple Cider ( 1 cup, for brushing)
Winter Fruit Cake Desserts Recipe
This recipe is very simple to follow. So, what you are waiting for? Gear up and let's start.
In a medium bowl, stir raisins, apricots, figs, ginger and cider (cider as needed) together. Cover and soak for at least 4 hours or up to 24 hours with stirring several times.
Preheat the oven to 148 degrees. Meanwhile, spray or brush the cake pan with oil or butter.
Now, in a medium-sized pan whisk together baking powder, flour, pie spice, and salt. After this put the mixture aside.
Take a large mixing bowl, now beat butter in it until it gets smooth.
Add sugar and beat it on medium speed for about 3 minutes until light and fluffy. Now add eggs one at a time and beat until well melted.
Add vanilla extract and stir. Slow down the mixer, slowly add the flour mixture and beat until properly mixed. Fold in the candied cherries, soaked fruits and nuts with a spatula. Distribute the dough evenly between the two baking cans.
After this, put this into the oven and bake it for 2 hours until the toothpick plopped into the centre comes out clean.
Now, let the cakes get cool in the pans. Take out the cakes from the pans.
Brush it with brandy or whiskey.
Serve and enjoy the fruit cake with coffee or tea.
4. Spiced Apple Pie: Best Of Winter Desserts
Just give a kick to your ordinary apple pie and try out the new Spiced Apple Pie. However, the spiced apple is the best winter dessert that can be served to the guests. Guests will be delighted to eat a bite of this flavoured apple pie with a chipotle kick! The filling of this recipe is pre-cooked on the stove before entering the crust. This avoids the apples from caramelizing, plugging and sticking to the bottom.
 Spiced Apple Pie Ingredients
All-purpose flour (3 cups, plus more if needed)
Kosher salt (1 tbs)
Cold salted butter (1¹/² sticks)
Vegetable shortenings (3/4 of a cup, cold)
Large egg (1)
Ice water (5 tbs. Plus more if needed)
Heavy cream (for brushing)
 (¹/⁴ tbs, for topping)
Distilled vinegar (1 tbsp.)
Coarse sugar (2 tbsp. For topping)
Filling Ingredients
Salted butter (6 tbsp)
Granny Smith Apples (3lb)
Lemon juice (1)
Granulated sugar (1/3 of a cup)
Light brown sugar (1/3 of a cup)
Kosher salt (1/4 tsp)
Ground cinnamon (1 tsp)
All-purpose flour (2 tbsp)
Recipe
The recipe for this apple pie is as easy as the ordinary pie. You won't have to struggle hard to make this pie.
1. The Crust
Place the flour and salt in a large bowl. Now, work with butter and use a cookie cutter to shorten it until it looks like a small pebble. Add eggs and Stir until water and vinegar are mixed. In addition, add a little flour if the batter is too moist, or add a little water if it is brittle. Now, divide the dough in half. Flatten the dough into slices. Wrap it in plastic wrap and let it cool for 30 minutes.
2. The Filling
Melt 4 tablespoons of butter into a nonstick pan but over medium heat. Now, add the apple and lemon juice, then sprinkle the sugar on it and cook. Cook it until the apples start softening. This process can take 5 minutes. You need to increase the heat to make the juices bubble. However, cook this mixture until glazed.
Sprinkle cinnamon powder, salt and flour into the cooked mixture. Now simmer it until the filling gets thick. Now, remove the prepared mixture in a bowl and let it cool.
Now, roll out the prepared dough on a floured surface. Place it into a pie plate and add the apple filling. Also, add the dot with the leftover butter.
Roll the remaining dough and lay it over the prepared filling. Just don't forget to fold the overhanging dough under itself. Furthermore, cut the small slits on the covering dough. Chill it for 30 minutes.
Preheat heat the oven to 450 degrees.
Mix the coarse sugar, chile and cinnamon powder. Now, brush the pie with heavy cream and sprinkle the spiced sugar.
Put the pie into the oven and reduce the heat to 375°. Bake the pie until its crust turns golden and the filling becomes bubbly.
Take it out, cool it and serve. Enjoy your tasty spiced Apple pie.
5. Carrot And Walnut Pudding Dessert For Winters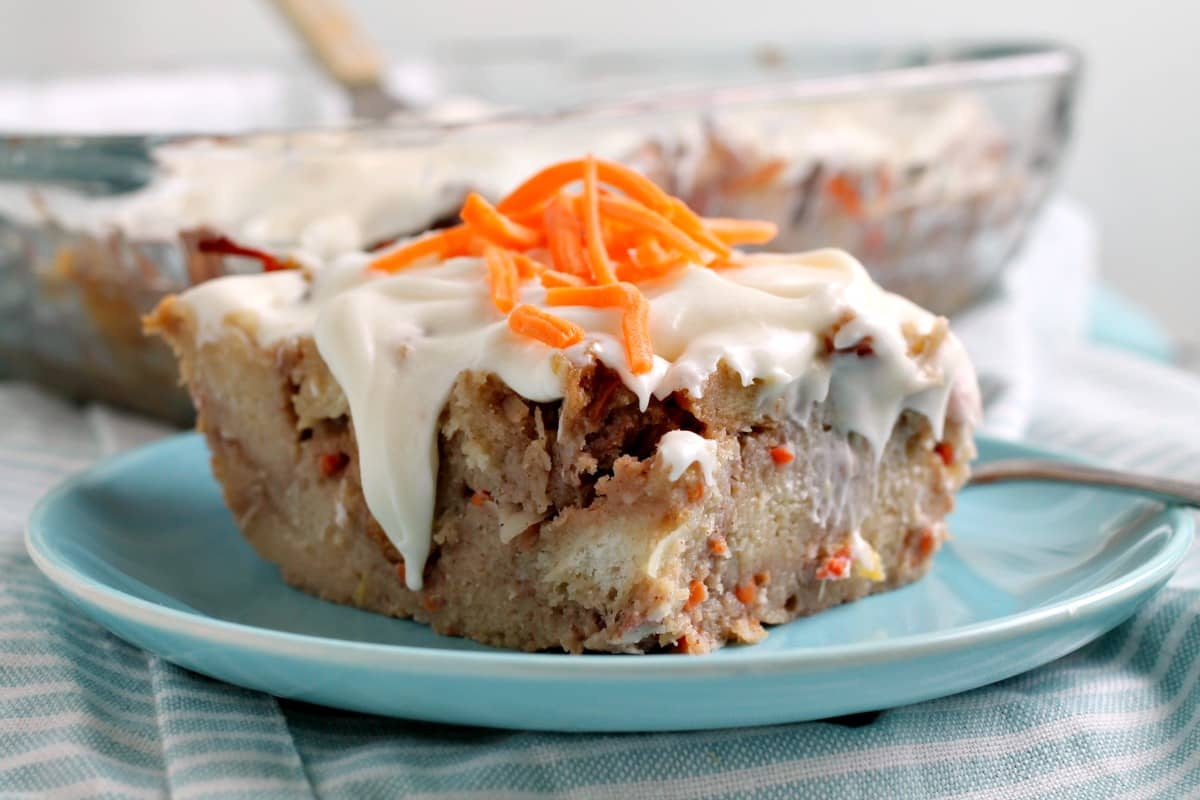 Carrot and walnut pudding is a delicious steamed pudding having a different taste.  This pudding recipe is going to be your most favourite one. Also, serving this pudding with lemon mascarpone will make it tastier.
Main Ingredients
Self-raising flour (1 cup)
Baking powder  ( 1 tsp)
Sunflower oil ( 1/2 of a cup)
Carrot  (1, grated)
Brown sugar (3/4 of a cup)
Eggs (2)
Vanilla extract  (1 tsp)
Golden syrup (1tbsp, also, extra for serving)
Walnuts (100g, chopped and toasted )
Ingredients For Lemon Mascarpone
Mascarpone (250g)
Icing sugar (1/2 of a cup, sifted)
Lemon zest (1 tsp, grated)
Vanilla extract (1/4 tsp)
Recipe For Pudding
This pudding recipe is the easiest recipe that will not only save your time but also helps you to experience a different way of preparing a pudding. So, let's start.
First of all, grease the ovenproof dishes. Now, mix all the ingredients except for the nuts with the electric beater. Do it for 2 to 3 minutes until the ingredients are well combined. Secondly, mix in the nuts and divide the mixture into the moulds. Cover each mould with butter paper. Fold one crease into 4 pieces of foil(so that it can be expanded) and use it to cover the pudding tightly.
Take a roasting pan and fill it with enough hot water so that it reaches half of the moulds. Now, bake them for 35 minutes. After baking remove them from the pan and let them cool.
Meanwhile, mix all the lemon mascarpone ingredients and beat them until well combined
Now, cover and chill them until required. Serve them with the lemon mascarpone topping and enjoy.
Few Tips And Tricks For Baking.
Indeed everybody wants to bake perfectly, without creating any mess and hustle. If you want to bake perfectly then you should try out our baking tips and tricks. Moreover, these tips and tricks will help you learn the basics of preparing any dessert.
First and foremost, wash your hands and wear gloves before making any dessert.
Use specially designed baking utensils despite normal kitchen utensils.
To remove your product as a whole from the baking pan without being sticky to the pan sides; always grease the pan with oil or butter before pouring the mixture into it.
Mixing ingredients creates a mess, for this reason always try to use an electric mixer or beater.
Before taking the baking dish out of the oven do not forget to wear oven gloves.
Always try to use measuring spoons or cups. Due to this, your dessert will never have any ingredient extra or less added to it.
Besides, using packed products like flour, sugar etc. is preferred to avoid any unwanted particles that can be found in loosely available ingredients.
Similarly, checking the expiration date before buying any ingredient for your dessert should be your priority.
Furthermore, always try to melt ingredients like chocolate and butter on low heat.
In case lumps are formed while mixing dry ingredients, try to add a little milk or oil to soften them so that they will mix easily.
Using a simple wooden or plastic spoon while mixing or removing a mixture will create a mess. Not only this but also a lot of product will be wasted. For this purpose try to use a rubber spatula.
Hope you have enjoyed all the recipes and also you will try them to make your winters happier and sweeter. Good luck !!!