Fish! O Wow! Always mouth-waters you even when you just imagine it. Moreover, its delicious taste along with countless health benefits always appeals to almost everyone across the globe. As it has various kinds, it can also be prepared in a number of ways. Among these, the finger fish recipe makes an excellent form of fried fish. Immensely popular all over the world as well as almost always included in the menu of continental hotels, finger fish is the favorite most food of people of all age groups.
Considering the above-mentioned place of this dish worldwide, we have made it very easy for you to prepare it at home by following the recipe given below. Finger fish recipe, therefore, ensures that your guests will always tend to re-visit you at the earliest. Lo and behold! Here we go now.
A Great Way To Please Your Taste Buds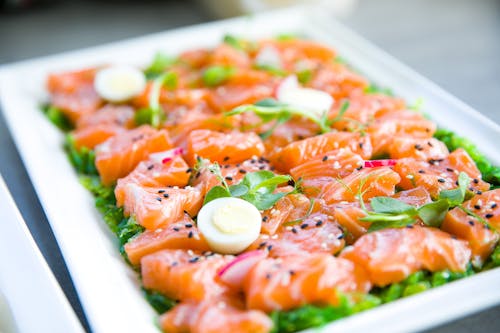 Ingredients
Boneless fish                                                             1 KG.
Oil                                                                               1 lit
For The Marinade
Garlic paste                                                                 1tbsp
Lemon                                                                         2tbsp
Vinegar                                                                        1tbsp
Soya sauce                                                                   1tbsp
Black pepper                                                               1tsp
Salt                                                                               2tsp
For The Coating
Corn flour                                                                  3tbsp
Eggs                                                                               2
Breadcrumbs                                                            1bow
Ajowan                                                                     half tsp
Cummins                                                                  half tsp
Method
First of all, cut the fish into long vertical pieces.
Then marinade all over it with garlic paste, salt, black pepper, lemon, vinegar, and soya sauce.
Again, Put it aside for at least 2 to 3 hours.
Furthermore, take cornflour and add cumin, ajowan, and water as required to make the batter.
Besides, add eggs in a bowl and beat them.
Now put fish in a batter and roll it into an egg.
Moreover, roll the soaked egg fish into breadcrumbs.
Now deep fry the fish.
Also, don't stir it too much.
Crispy finger fish is ready. So, serve it with fries and apricot sauce and enjoy.
Health Benefits 
In addition to the delicious taste, fish fingers also impart the following fabulous health benefits.
1. Iodine
You can get 105% of iodine from just 150 grams of standard fish fingers and can support your thyroid functioning, metabolism, growth, and reproduction. Thus, this very amount of iodine is sufficient to meet your daily needs of iodine.
2. Vitamin B12
150 grams of standard fish fingers bless you with 63% of vitamin B12 to protect you from heart diseases and cancer. This is done by helping you convert fats and proteins into energy. Again, this very amount of vitamin B12 is sufficient to meet the daily requirements as per nutritional experts.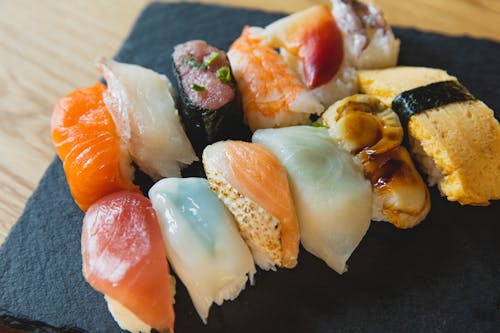 3. Selenium
Paying a key role in maintaining the body metabolism, selenium also boosts up the mechanism of immunity in your body. Besides, it also produces a number of antioxidants that work by preventing free radical damage and swelling. 150 grams of standard fish fingers provide 52% of selenium sufficient to meet your daily needs.
4. Phosphorus
Along with helping greatly in growth, phosphorus is important in maintaining healthy and strong teeth, gums and bones. 150 grams of fish fingers provide you 51% phosphorous which meets your daily needs efficiently.
5. Omega 3 Fatty Acids
Your body needs almost 30 gm of omega 3 fatty acids daily to help you prevent heart diseases, stroke, alzheimer's disease, and other degenerative cognitive conditions. Moreover, you may get this amount from 150 grams of standard fish fingers.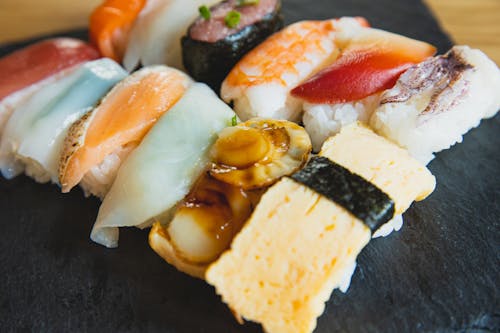 6. Proteins
Proteins help reduce body weight, increase satiety, build and repair muscle tissues. However, all this needs almost 15 grams of proteins daily which you can get from just 5 pieces of fish fingers.
7. Calories
Besides all the above, five stems of fish fingers provide you 390 calories at the rate of 78 calories per stem. This is the great benefit of fish fingers which will keep you spick and span throughout the day.
Hence, you can enjoy one of the best finger fish recipes at your home with your guests and get appreciated by all.
Featured Image Source: Pxhere