Onion rings are the perfect appetizer for any party or get-together. They're simple to make and always a hit with guests. But let's be honest–most store-bought frozen onion rings are pretty terrible. They're greasy, soggy, and not very crispy.
However, what if we told you that you could make beautifully crisp frozen onion rings at home with ingredients from any store? Yes, It's true! All you need is a few simple ingredients and a little bit of patience. This post will show you how to make the best homemade frozen onion rings. We'll also share our top tips for achieving the perfect level of crispiness. So read on, and get ready to make some delicious onion rings!
Best Frozen Onion Rings
Getting crispy onion rings is easier than you think—all you need is a few simple ingredients. So let's start with what we'll need.
Batter Ingredients
For the batter, you'll need the following:
200 grams of all-purpose flour
2 tablespoons of salt
1 teaspoon of pepper
1 teaspoon of garlic powder
Half a teaspoon of baking powder.
Which Onions To Use And Quantity?
As for the onions, you'll want to choose 4/5 large sweet onions like Vidalia or Maui onions. That'll be a 3 person serving.
Quick Recipe 
Prepare the onions by slicing them into 1/2″-thick rings. Be sure not to slice them too thin, or they'll dissolve in the batter.
Now it's time to make the batter. In a large bowl, combine the flour, salt, pepper, garlic powder, and baking powder.
Stir until well combined.
Slowly add in just enough water until a thick batter forms.
Now, coat the onion rings in the batter and place them on a wire rack coated with cooking spray.
Finally, put it in your freezer for 4-5 hours.
Time To Bake!
Once your homemade onion rings are frozen, start cooking immediately. Place the wire rack in a large baking dish and bake at 400 degrees for 15 minutes or until golden brown and crispy. Serve hot with your favorite dipping sauce!
Tip: Make sure not to overcrowd the onion rings while frying or they won't get crispy.
Cooking Homemade Frozen Onion Rings With Different Methods
1. Deep Fry/ In Skillet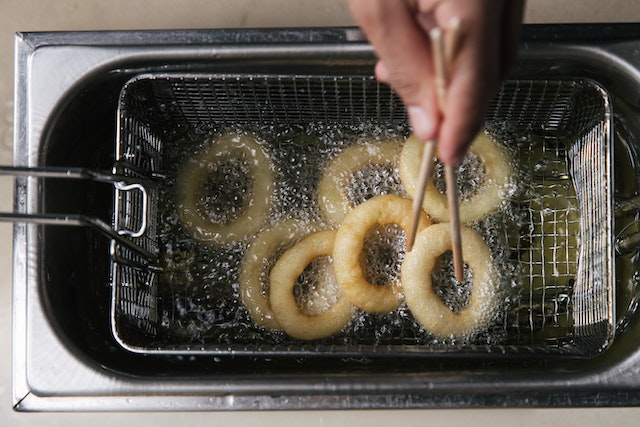 You'll be glad to know that we've got the secret to making perfectly crispy best frozen onion rings. All you need is a little bit of oil and some patience!
First, heat up some oil in a large skillet until it's nice and hot.
Then, take the onion rings out of the freezer and place them in the hot oil. Let them cook for a few minutes on each side until they're nice and crispy.
Once they're done, remove them from the skillet and serve with your favorite dipping sauce.
2. Air Fryer
Air fryers make it so simple to prepare frozen meals, which is one of my favorite features. These frozen onion rings designed for the air fryer are no different. They're the ideal addition to a barbecue night in the summer and can complement a good simple winter supper. The air fryer temperature should be set to 350 degrees. When cooking from onion rings, preheating your air fryer for 15 minutes is essential for ensuring a consistent cook.
3. In the Oven 
Put in a preheated 400F oven. Spread the frozen onion rings in a single layer on a baking sheet. Cook for 6 minutes, flip, and bake for another 9 minutes or until golden brown and crisp.
4. In the Microwave
The onion should be peeled and sliced 1/2 inch thick. When splitting into rings, two rings should be left for each item. Beat together the egg and oil in a bowl. Spread bread crumbs (crush more if necessary), paprika, and garlic powder on a broad surface, mixing well. Then, dip each 2-ring piece in the egg, followed by bread crumbs on both sides. Place onion rings on a platter, cover with a big piece of paper towel, and microwave for 4 minutes on high. Check and heat in increments of 30 seconds until the onion is somewhat cooked.
How to Serve Them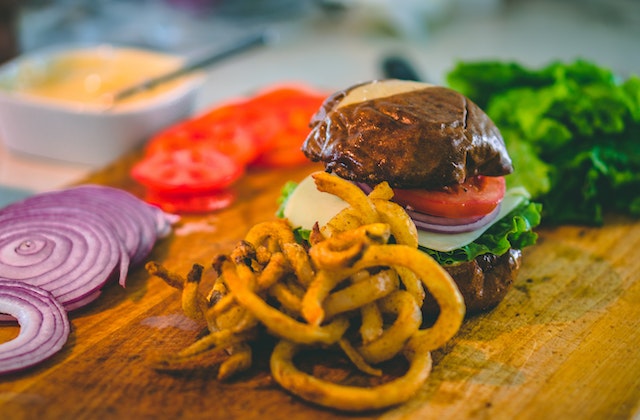 You can't go wrong with frozen onion rings! These tasty little guys are a classic compliment to all your favorite dishes, with a savoury taste and crispy crunch. They come in a resealable package for freshness and are Kosher certified, so you know they're good quality. Plus, they add crunch to any meal and are a key ingredient for creating a classic green bean casserole. So what are you waiting for? Stock up on homemade frozen onion rings in your freezer today!
The Secret to Crispy Best Frozen Onion Rings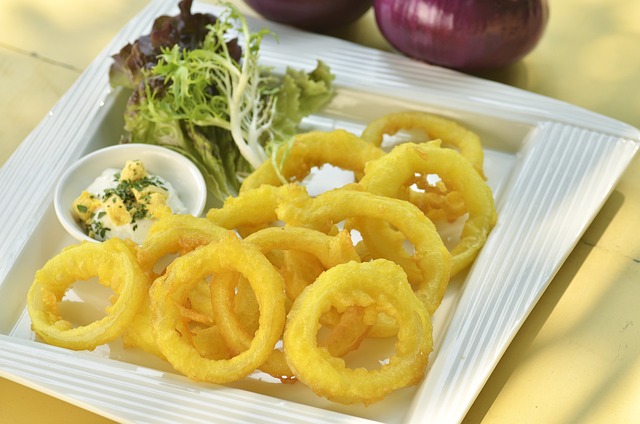 You might think that making crispy onion rings is difficult, but it can be a breeze with the right tips and tricks.
The secret to making the perfect best frozen onion rings is to use the right dipping sauce.
My personal favourite is ranch dressing, but any type of dip will work well.
Another key step is to make sure that the onions are well-coated in the batter. You can do this by using a fork or your hands to coat them before frying them evenly.
Make sure that the oil is hot enough before adding the onions. This will ensure that they cook evenly and come out crispy and delicious.
(Note) Tips and Tricks
Here are a few helpful tips and tricks for making perfectly crispy rings:
Storing your onions in a cool, dry place is important. They'll start to soften and lose their crispy texture if they get too warm.
You can keep the onions ring in the fridge for up to two weeks after opening. Just make sure to store them in an airtight container or Ziploc bag.
Air fryers make cooking anything simple. Hot air rushes swiftly around food in a fryer-style basket, crisping it like deep-frying without oil.
11 Must Try Condiments With Onion Rings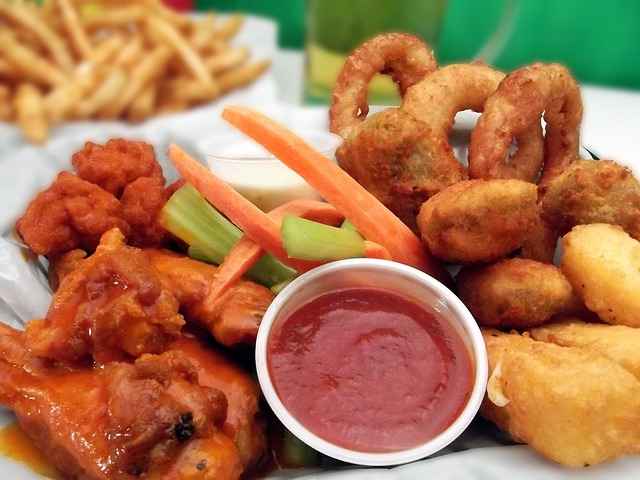 The handmade onion ring sauces are so delicious, and there are so many of them that you'll want to eat with everything except onion rings. The best part is that you probably already have everything you need in your cupboards and fridge.
Chipotle Dipping Sauce
Peanut Dipping Sauce
Lime Dipping Sauce
Chile Dipping Sauce
Sriracha Dipping Sauce
Buffalo Blue Cheese Dipping Sauce
Chinese Mustard Dipping Sauce
Onion Ring Sauce
Creamy Honey Dipping Sauce
Cheddar Cheese Dipping Sauce
Honey Mustard Dipping Sauce
Must Try Sauces: 
FAQ's
How Do You Prevent The Onion Rings From Becoming Soggy?
While you cook the onion rings, keep the ones you have already fried warm by placing them on a baking sheet and placing it in an oven preheated to 200 degrees Fahrenheit. Separate the onion rings from one another and set them aside. It is important not to stack them too high, or they may get wet and mushy.
How Can I Reheat Cooked Onion Rings?
The oven is ideal for reheating onion rings. Line a baking sheet with parchment paper and spritz the onion rings with oil. To reheat the onion rings, place them in a preheated oven and cook them for another three to five minutes at 350 degrees Fahrenheit. For optimal results, serve the onion rings right away.
Best Brands of Frozen Onion Rings 
Now that you know the secret to make perfect onion rings, it's time to head to Walmart and stock up on supplies! While many different brands of french fried onions are available, we recommend sticking with the ones from Walmart. Their onions are always fresh and crispy, and they fry them up perfectly every time. So if you're looking for a shortcut to delicious onion rings, Walmart is the place to be.
Fresh Gourmet Lightly Salted Crispy Onions
McCain Onion Rings, Craft Beer Battered
Signature Kitchens Onion Rings, Classic
Signature Kitchens French Fried Potatoes, Classic, Crinkle Cut
Wise Onion Rings
Gluten Free Brands 
PeaTos Crunchy Rings (Classic & Sweet Onions)
Funyuns Onions Flavor Ring
How To Make Gluten Free Fried Onions Rings?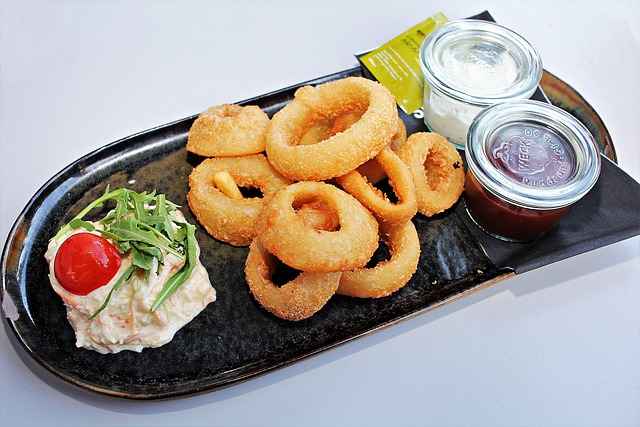 Look no further! Frozen has got you covered with its delicious, gluten-free fried onions. You can create this mouthwatering appetizer in the oven, microwave, skillet, or air fryer by simply following these steps:
1. Start by heating some oil in a large skillet over medium-high heat.
2. Add the onions to the hot oil and fry until golden brown and crispy, stirring occasionally.
3. Serve immediately with your favourite dipping sauce. I guarantee these onion rings will be a hit at your next party!
Conclusion
Onion ring batter consists of flour, baking powder, garlic powder, cayenne pepper, salt, and pepper. The batter is made from dry ingredients and cold water. Sliced onions are coated with cornstarch before being battered, prepared, and served with your favorite dipping sauces.
Feature image: Pixabay
Read more articles: