Easy Peanut Butter Chicken Recipe
Peanut butter chicken recipes are quite easy to carry out. People belonging to almost every part of the world love to eat peanut butter chicken as part of a balanced diet. Besides, this worldwide popular dish not only appeases your hunger but also blesses you with a lot of nutritious and health benefits like peanut butter balls. Here, we have discussed both of these benefits along with a very easy peanut butter chicken recipe.
Some Fast Facts about Peanut Butter Chicken
Both the adults and children like peanut butter chicken a lot. Additionally, It can help them lose weight or gain pounds during weight training, depending on how they use it in their diet. Moreover, it can boost a person's heart health and his blood sugar level. Being rich in calories like Chicken Marsala, people should, however, enjoy it in moderation to avoid the risks involved in consuming it.
How to Follow Peanut Butter Chicken Recipe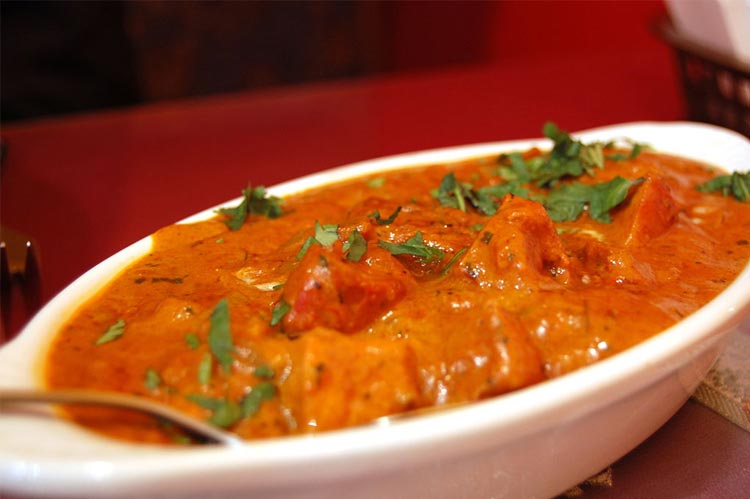 Feeling hungry? Want to eat something tasty and nutritious? Okay! Just wait for 40 minutes and you will be eating a very healthful and yummy dish for your lunch or dinner. Manage the following things and follow the peanut butter chicken recipe given below. Furthermore, you will enjoy it most while eating with your family and even with your honorable guests as well.
Ingredients for Peanut Butter Chicken Recipe
One full broiler/fryer chicken of almost 3 pounds, cut up
1/3 cup creamy peanut butter
1/2 cup canola oil
1 cup of water
1/4 cup all-purpose floor
1 medium onion, chopped
2 teaspoons cornstarch
1 can (8 ounces) tomato sauce
1 teaspoon salt
1/8 teaspoon pepper
1 teaspoon chili powder
one garlic clove, minced
2 teaspoons cold water
1 tablespoon sugar
And 1 tablespoon cider vinegar
Directions for the Peanut Butter Chicken Recipe
First of all, take a large resealable plastic bag and then combine the flour, the salt, and the pepper.
Then, add the cut-up chicken, but only a few pieces at a time, and shake them well to coat completely.
Now brown the pieces of chicken on all sides in oil in a large skillet and then remove them to paper towels.
Drain the oil, reserving two tablespoons dripping.
Then saute onion and garlic in the drippings as long as they get tender. At this stage, you should add tomato sauce, water, peanut butter, sugar, vinegar, and chili powder
Boil all this and then reduce the heat.
Now you should return the chicken pieces to the pan, put a lid on and simmer the whole thing for 30 minutes until chicken juices run clear.
Remove the chicken pieces and keep them warm. Then mix the cornstarch and cold water in a bowl and stir them until they get smooth.
Now mix this mixture with the things in the pan and bring all to a boil over medium heat. It will get thickened and ready to be served with chicken.
Nutritional Benefits of Peanut Butter Chicken
If you eat peanut butter chicken in your routine diet, you are likely to get the following nutritional benefits.
Proteins
A normal male needs 56g whereas a normal female requires 46g of proteins as per dietary recommended allowances (RDA). You may get 7.02g protein from 2tbsp servings of peanut butter chicken. So, we can say it's a great contribution to a major goal.
Magnesium
Magnesium in over 300 different chemical processes inside our body. Each serving of peanut butter chicken provides 57mg of magnesium which counts to the total RDA of 400 to 420mg in men and 310 to 320mg in women.
Phosphorous
Our body needs phosphorus to produce healthy cells and bones. It also helps cells produce energy for regular metabolism. Human adults need RDA of 700mg out of which peanut butter chicken serving provides 107mg of phosphorous.
Zinc
In order to have strong immunity and proper formation of protein and DNA, males should have 11mg and females, 8mg daily intake of Zinc. Peanut butter chicken provides 0.87mg of Zinc per serving. This is 11 percent of the DRA for females and 7.7 percent for males.
Niacin
It helps us produce energy and smothers our digestion and nerve function. A normal human being requires 14 to 16mg of which 4.21mg come from per serving of peanut butter chicken.
Vitamin B6
The human body needs 1.3mg of vitamin B6 per day in order to make it accomplish its important role in over 100 enzymes reactions. In its single serving, peanut butter chicken provides 0.17mg of vitamin B6 which fulfills the 14 percent of the RDA.
However, excess of everything is bad. Same is the case with peanut butter chicken. It is rich in calories, saturated fats and sodium and, hence, must be taken with great caution. We must aim for less than 13mg of saturated fats per day.
Health Benefits of Peanut Butter Chicken
Following are the major health benefits of Peanut butter chicken if you take it with a balanced approach.
Weight Loss
Nuts including peanuts help to manage or retain the weight and even give vital support in reducing the extra weight already gained. Nuts give you the feeling of satiety, making you feel your belly full of food. Peanut butter chicken blesses you with fats, proteins and fiber content. Several research studies show that people eating peanut butter chicken at least twice a week gain almost no extra weight as compared to those who do not eat nuts products.
Boosting Heart Health
Monounsaturated fatty acids and polyunsaturated fatty acids along with niacin, magnesium, and vitamins found in peanut butter chicken help a lot to reduce the risk of any heart disease. peanuts boost the normal activity of your heart but only if you take them in moderation.
Bodybuilding
Unsaturated fats, calories, fibers, and proteins found in peanut butter chicken all help to build your body in a good shape. This is why almost all the great bodybuilders and fitness lovers include peanuts in their regular diet.
Managing Blood Sugar Levels
Even diabetic patients can eat the peanut butter chicken without any fear because its contents never disturb the blood sugar level to a threat. Also, the magnesium found in the peanuts is very much necessary for diabetic patients, for the high glucose level reduces magnesium in the body.
Reducing the Risk of Breast Diseases
All types of nuts including peanuts keep the risk of developing breast diseases like breast cancer and others at a fairly low rate. Even those with a family history of breast cancer showed a low risk of developing benign breast disease (BBD). This was because these females regularly ate nuts and grains in their diet.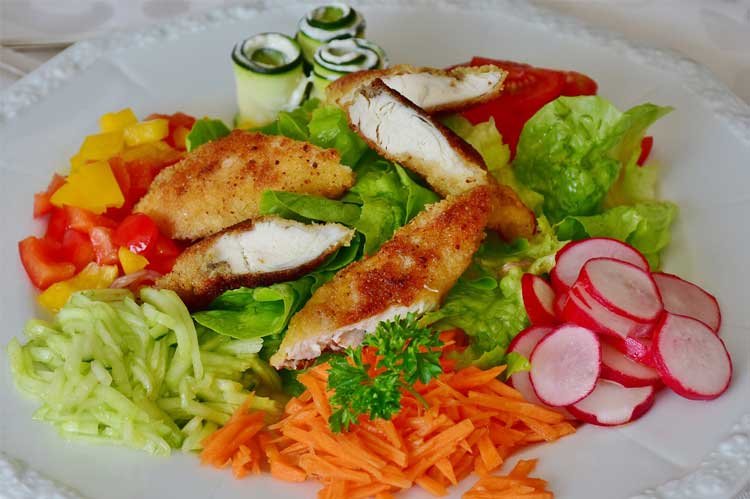 Conclusion
All the above discussion shows that peanut butter chicken is really an excellent dish with a lot of nutritional and health benefits, but only if taken moderately.
Featured Image Source: Wikimedia