Chicken Marsala is an all-time favorite recipe for non-veggie lovers. This is an Italian-American dish from golden-fried chicken cutlets and mushrooms in a rich Marsala wine sauce. It is the variant form of traditional Italian scaloppine dishes and most likely initiates with English folks who lived in western Sicily, where produces brandy-fortified wine called Marsala. Aside from its taste, this dish is not only low in saturated fats, but it is an excellent source of Vitamins, Protein, and Minerals. Mushrooms are also high in Calcium and Fiber. Although, it is a traditional restaurant dish it is quite easy to prepare at home with a frying pan in just 35 minutes. This type of dish provides full satisfaction in one meal, especially if it serves with an incredible side dish to go along with it.
8 Mouth-Watering Side Dishes with Chicken Marsala
Some masses like to put sauce on everything on the plate but some love to have side dishes with this delicious chicken dish. Some of the following dishes go well with it.
1. Parmesan Garlic Noodles Go Well with Chicken Marsala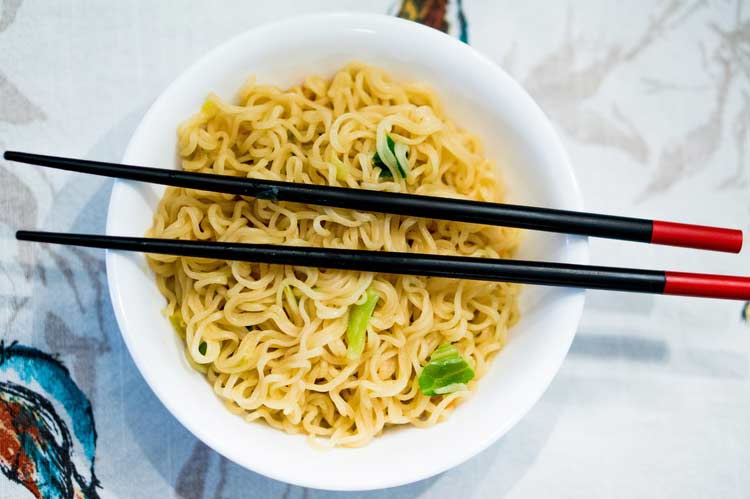 Parmesan Garlic Noodles perfectly complement the richness of this Chicken dish if it contains sufficient ingredients. It looks delicious and all-time favorite dish especially for children and younger. Moreover, it can be more palatable with some baby spinach or green peas aside from the parsley if you are more health-conscious.
2. Almond Noodle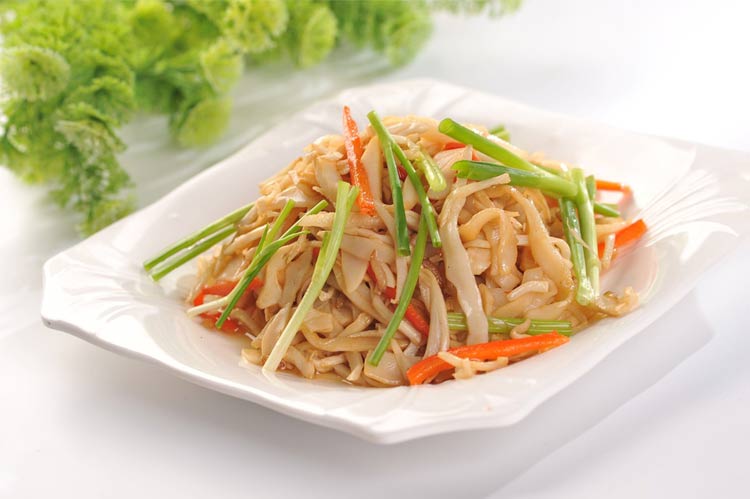 Chicken Marsala is best with almond noodles and you can place it over the noodles, or on the side, dependent on your choice. Most people consider it as the lightest and healthy side dish because the quantity of vegetables outweighs the presence of the noodles. It is most preferable to veggie lovers. Furthermore, you can make it quickly, for it only takes approximately fifteen minutes to prepare it. Rice noodles are there in the recipe and make use of almonds instead of peanut butter to diminish the fats.
3. Pasta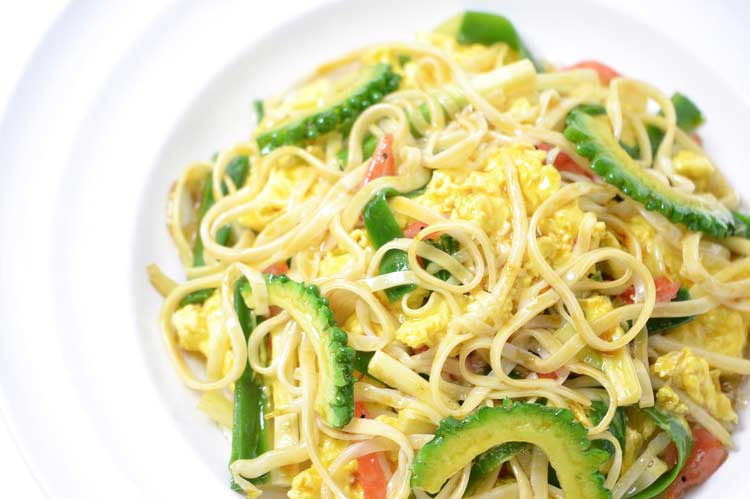 Pasta with little butter and fresh sage would be the best side dish with chicken marsala. It is one of the best filling dishes that do not require another dish to serve with it. Besides good taste, pasta provides enriched diversity of essential nutrients including iron, vitamin B, and folic acid.
4. White Rice
The next choice for the side dish would be white rice. Chicken gravy goes well with plain rice or fried rice. For a mouthwatering taste, it is good to mix cooked white rice with butter before serving. Moreover, Plain boiled rice fried with chopped onion, tomato, carrot, and broccoli load many more health benefits in rice.
Some of the following veggie dishes can work with delicious marsala chicken.
5. Spinach:
The foremost vegetable dish to serve with it would be spinach. Garlic and extra cream with a hint of parmesan add extraordinary taste to spinach. It is also a good source of vitamin C, vitamin K, vitamin A, as well as a good source of iron, magnesium, and vitamin B12. It would be a healthy choice to serve with a chicken marsala dish.
6. Steamed Asparagus: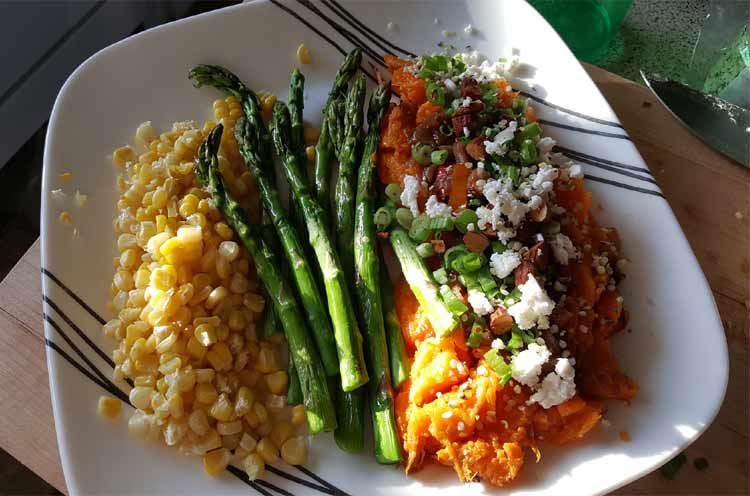 Steamed Asparagus would be another choice to serve. it is a great source of nutrients and low in calories. It provides a number of potential health benefits. Beside it, lemon or cheese sauce over top of the steamed asparagus makes it more delectable.
7. Green Beans: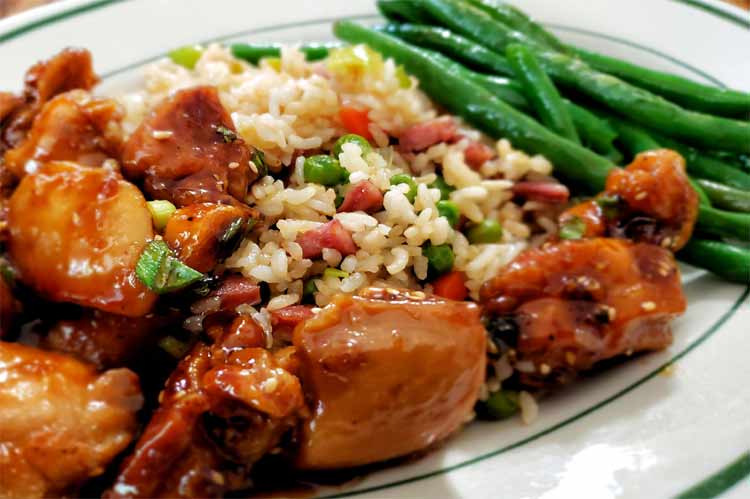 Green beans or parmesan green beans also can be served with appetizing chicken. It also fulfills the daily need for protein. Either boiled beans or fried beans with a garlic touch can be served according to the taste. Beans enrich with high proteins and it makes this chicken dish more vigorous.
8. Mashed Potatoes: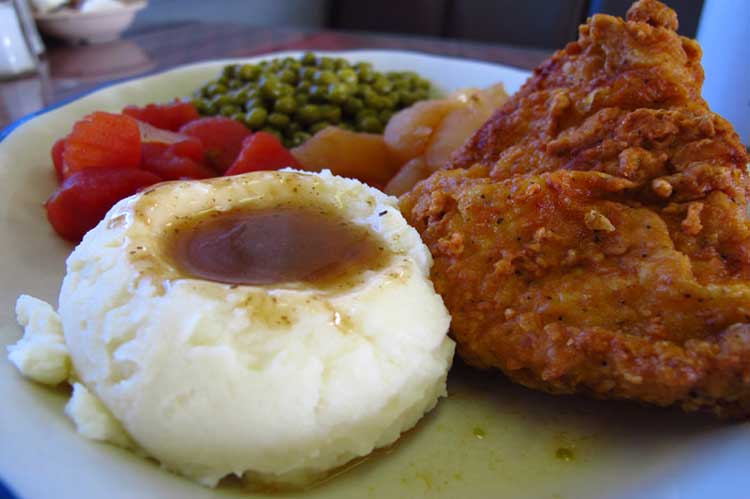 Another good pair with chicken marsala is Mashed Potatoes. you cannot go wrong with roasted or baked potatoes. potatoes usually can be paired with either broccoli or asparagus. The gravy of marsala chicken absorbs perfectly in mashed potatoes. Any type of roasted veggie or sauteed works well as a side dish.
Herbed Chicken Marsala 
People are much more interested in low-calorie food with a satisfying combination of ingredients. Prominently, herbed chicken marsala smothered in limited calories accompanying sauteed tomatoes and mushrooms. The perfection goes along with adding extra ingredients depending on the flavors. Perhaps, a small portion of butter/oil in the sauce to give it a creamy richness touch would be exceptional. Let us have a looking into the elements to make this recipe work in 35 minutes. 
A drizzle of perfection is always upon the chef's spirit.
Ingredients
The serving ingredients are for four individuals.

Take 4-ounce of skinless breast cutlets. Add salt and ground black pepper as per taste.  

1/3 cup wheat flour (As a substitute, use whole wheat pastry flour) 

1.5 tablespoons olive oil 

3/4 cups of limited sodium chicken broth 

Chopped thin slices of sun-dried tomatoes (make sure not the packed ones in oil)

1/2 teaspoon chopped rosemary 

Use the sliced white button mushrooms, up to 12 ounces.

 1/3 cup of sweet marsala wine. (In case of any substitute, you can add little brandy with brown sugar and salt to make it white wine. In fact, a complete replacement would be chicken stock to give your dish a savory appearance.)

1.5 teaspoons of unsalted butter (optional)

Two tablespoons of finely chopped parsley
Directions
Take the boneless chicken cutlets, wrap them into two pieces of cling film plastic. Place it over a slap-board and pound with a mallet till it thickens to 1/3 inch. 

Drizzle 1/4 teaspoon salt and 1/4 teaspoon pepper. 

Heat the oil in a nonstick pan upon medium-high heat.

Dip the chicken in the white wheat flour for coating, put aside excess of the flour for the next cutlet piece. 

 Carefully place the coated cutlets to the skillet until the chicken cooks and turn brown. The progress would take around 4 minutes, then be transferred to a bowl-plate tenting it with aluminum foil to keep it heated. 

Add the tomatoes, rosemary, and 1/2 cup of broth in the skillet and let it cook for 1 minute. Keep stirring it to mix it all equally. Soon after it blends, add mushrooms, salt up to the taste, and 1.5 teaspoons of pepper. Give it 5 minutes till the white button mushrooms soften. In process persistence, add 1/3 sweet marsala wine ( or any other suitable ingredient options) followed by butter (Optional). Leave the simmer to cook well for another 30 seconds. 

 Finally, dredge the mixture over the warm chicken cutlet, sprinkling parsley for garnishing before serving.   
Conclusion
Chicken Marsala is the perfect fare for any party which offers the guests a scrumptious treat that is loaded with a number of health benefits. So all the above-mentioned dishes would be served with this dish according to the taste but noodles, white rice, and mashed potatoes overshadow all the other side dishes.