If you want to lose weight you should try some healthy chicken recipes for weight loss. These are low fat and contain low calories than the foods you normally eat. The best thing about them is they are loaded with nourishment and have fewer calories. They serve a dual purpose. They let you shed extra pounds and also satisfy taste buds in a pleasant way.
Healthy Chicken Recipes For Weight Loss
There are many recipes that include chicken and help lose weight. You can make them easily at home without any professional help. Given here are some great recipes that will really work to help you get rid of unwanted body fat. Let's get started!
Healthy Chicken Soup Recipes For Weight Loss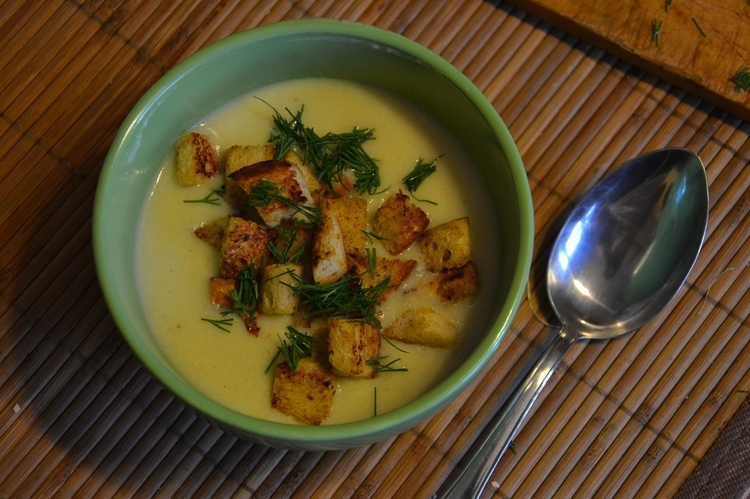 Everyone loves soup, especially in winter. It's healthy and delicious. Why not try a soup recipe to lose weight. The procedure is simple. Follow these steps to make a delectable chicken soup:
1. Chop vegetables including onion, carrots and celery.
2. Drop all chopped veggies into a large soup pot. Add 2 Tbsp. olive oil. Let it cook for 8 minutes to make sure they are softened.
3. Add chicken broth into a pot. Add chicken breasts. Pour apple cider vinegar. Add some salt and turmeric powder. Let it boil. Reduce the heat to medium and cook for another 30 min.
4. Take out the chicken from the soup and shred thinly with a fork. Add it to the soup pot. Now add chopped parsley, broccoli and peas. Let the soup boil again and cook for 8 minutes.
5. Turn off the stove and serve the soup hot.
Healthy Chicken Noodle Soup Recipes For Weight Loss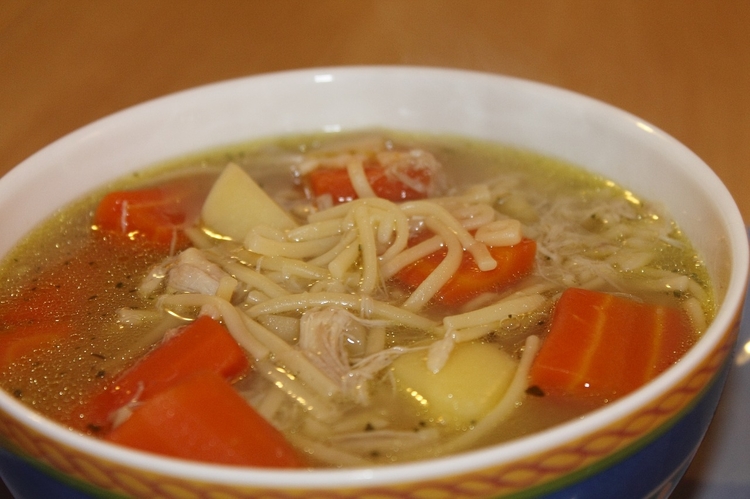 Ingredients:
1. Chicken breasts
2. Olive oil
3. Parsnips
4. Carrots
5. Onion
6. Celery
7. Bay leaves
8. Fresh parsley
9. Garlic powder
10. Salt
11. Pepper
12. Chicken broth
13. Lemon juice
14. Pasta (Rotini, Egg Noodles, Rice Noodles)
Method:
1. Spray a dutch oven with the help of olive oil spray. Heat on medium flame. Add chicken, carrots, parsnips, celery and onion. Cook for 5 min.
2. Add garlic powder, pepper, salt, chicken broth and bay leaves. Let it boil. Simmer on low heat and cook for 15 minutes.
3. Take out bay leaves and chicken. Shred the chicken and add it to the pot.
4. Add lemon juice and pasta. Cook for 8 minutes.
5. Top with fresh parsley and serve hot.
Healthy Chicken Pasta Recipes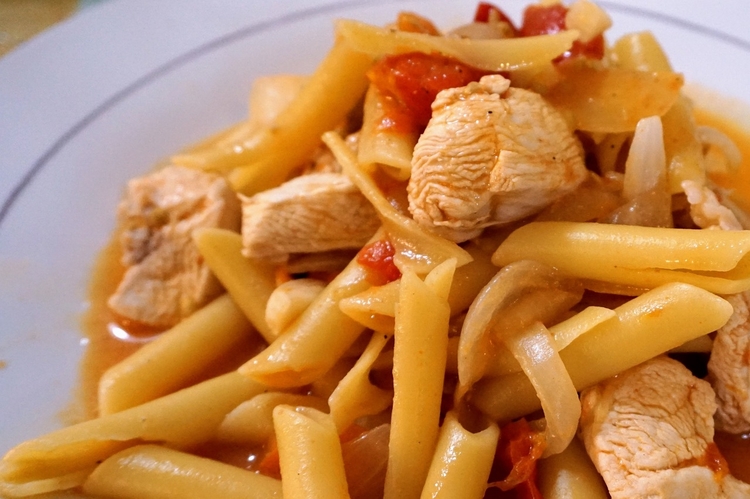 Ingredients:
1. 1–2 chicken breasts, boneless
2. 1 tbsp olive oil
3. 2 garlic cloves, finely chopped
4. Pinch chilli flakes
5. 1 tbsp tomato purée
6. 300g/10½oz tomato passata
7. Salt and freshly ground black pepper
8. 200g/7oz whole wheat penne pasta
9. 200g/7oz broccoli, sliced into chunks
10. 125g/4½oz baby spinach
11. ½ bunch basil leaves picked
12. 1–2 tbsp finely grated Parmesan
Method:
1. Slice the breast in half horizontally. Spread the breast like you open a book.
2. Heat a large saucepan over low heat. Add olive oil. After a few minutes, add the garlic and chilli flakes. Then cook for 2 minutes.
3. Stir in the tomato purée and cook for 2 minutes. Add the pasta and pepper. Mix well and lower the heat to simmer.
4. Boil a large saucepan of salted water. Add pasta. Cook according to the instructions given on the pack. Add broccoli 3 minutes before the end of cooking. Drain thoroughly.
5. Heat a griddle pan over high heat until smoking. Rub the chicken with a little oil and add salt and pepper. Griddle for 3–5 minutes on each side. Set aside to rest for 5 minutes. Then slice.
6. Add the cooked pasta and broccoli to the pan with the tomato sauce. Mix it well. Add chicken, spinach and basil leaves.
7. Sprinkle black pepper and allow the spinach and basil to wilt. In the end, sprinkle with Parmesan. The pasta is ready to serve.
Healthy Spicy Chicken Recipes For Weight Loss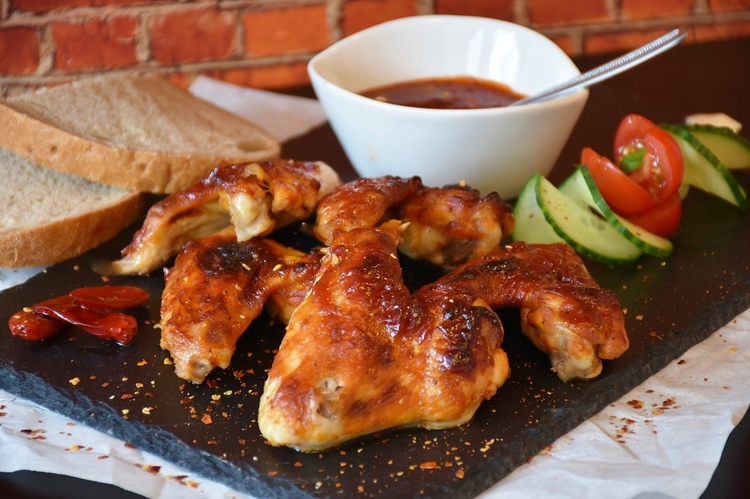 Ingredients:
1. 6 oz tortilla chips
2. 16 oz black beans, rinsed and drained
3. 1 1⁄2 cups shredded Monterey Jack cheese
4. 1 cup shredded chicken
5. 1⁄2 red onion, diced
6. Juice of 2 limes
7. 1⁄2 cup light sour cream
8. Chopped coriander
9. Salsa
10. Thinly sliced jalapeños
Method:
1. Preheat the oven to 425°F.
2. Place chips on a baking sheet.
3. Add the beans evenly over the chips. Top with the cheese, chicken, and onion.
4. Bake for 20 minutes.
5. Combine the lime juice, sour cream, and coriander leaves. Pour the mixture over the nachos.
6. Add some salsa and jalapeños.
Healthy Chicken Rice Recipes For Weight Loss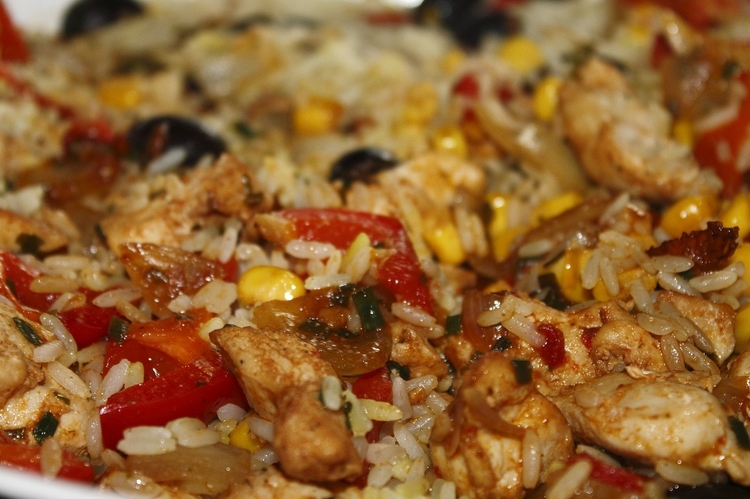 Ingredients:
1. 4 chicken thighs
2. 2 cups brown rice, cooked
3. 2 cups broccoli, cooked
4. Olive oil
5. Fresh rosemary
6. Salt and Pepper
7. Juice of 1 lemon
8. Butter or ghee
Method:
1. Preheat the oven to 425 degrees F.
2. Put chicken thighs in a baking dish. Pour some olive oil. Add salt, pepper, rosemary, and half lemon juice.
3. Cover and bake for 15 minutes, uncover and cook for another 5 minutes.
4. Add salt, pepper, and lemon juice.
5. Serve with thighs and broccoli.
Healthy Chicken Salad Recipes For Weight Loss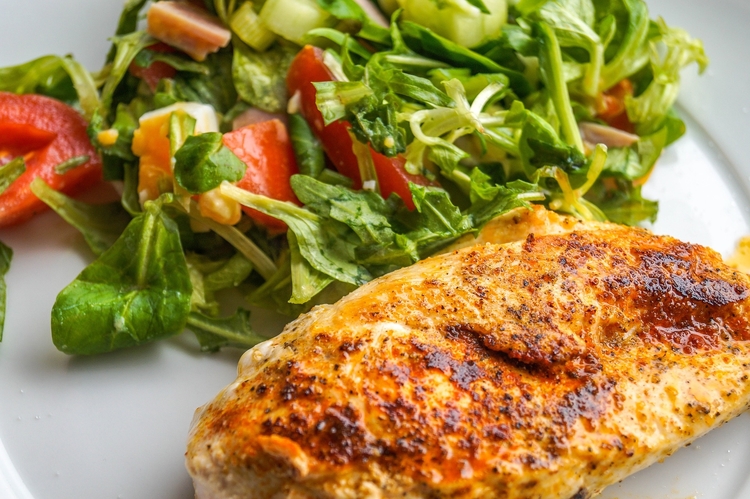 Ingredients:
1. 1 cucumber
2. 200 g cherry tomatoes
3. Onion small
4. Paprika
5. 2 avocados
For Tenders:
6. 300 g chicken tenders
7. Salt to taste
8. Smoked paprika
9. ½ tsp black pepper
10. 1 Tbsp olive oil
11. ½ tsp onion powder
12. Juice of 1 lemon
13. ¼ tsp garlic powder
14. ¼ tsp red chilli powder
Method:
1. Marinate chicken with onion powder, chilli powder, garlic powder, lemon juice, lime juice, paprika and salt.
2. Heat a grill pan over medium heat. Cook chicken tenders for 4 minutes on each side.
3. Place cucumber, avocado, onion and tomatoes in a bowl. Add chicken and drizzle lemon dressing.
Healthy Chicken Pasta Recipes For Weight Loss Without Sauce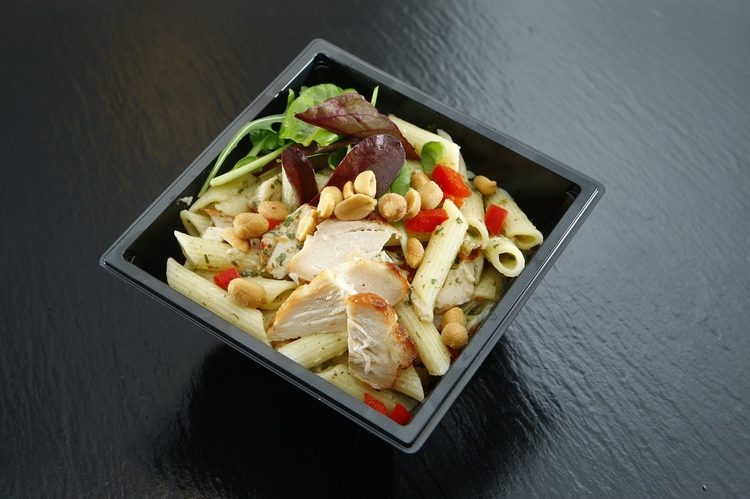 Ingredients:
1. 3 chicken breasts
2. 1/2 sausage
3. fresh mushrooms
4. 2 tomatoes
5. black olives (to taste)
6. pasta 350g
Method:
1. Put the pasta in a pot of salted boiling water. Cook according to pack instructions.
2. Make a horizontal slit in all breasts and chorizo and open for fast grilling.
3. Add salt and lemon. Cook with the chorizo in a griddle pan.
These are the best healthy chicken recipes for weight loss. Make them a part of your daily diet and reduce your weight in a healthy way.