I have always found strict diets to be quite monotonous to follow. The meal plans in most diets are bland and tasteless. In order to maintain a healthy lifestyle while also catering to my tastebuds, I came up with an idea. The idea was to cut processed sugars from my meals completely. This step allowed me to explore all kinds of recipes while also tending to my tastes. No sugar tomato sauce is also one such effort to bring a delicious and healthy change to your diet.
How Did The Idea Of No Sugar Tomato Sauce Hit Me?
Just the other day, I had air-fried some carrot fries for my lunch and sat down to eat them. A bit later, I realized something was missing from my plate. Upon thinking, I got what it was: tomato sauce. I got up and went to the kitchen to get some.
As I came back to the table, I read through the ingredients and saw a highlighted ingredient: SUGAR.
That day I had no sugar free tomato sauce with my fries. But, the very next day, I set out on a mission to try and make the perfect tomato sauce without any added sugars. The task was difficult but definitely rewarding as well. This recipe is the fruit of those endeavors.
The Importance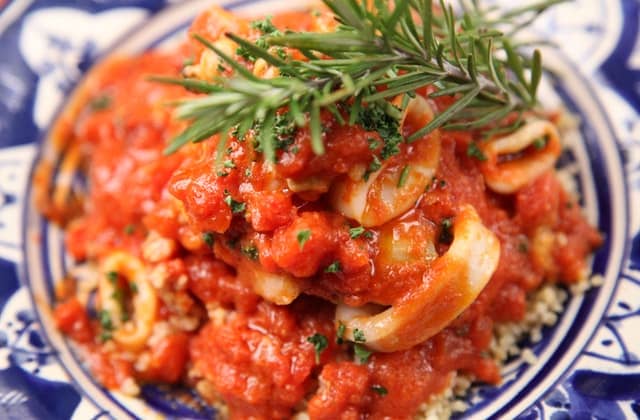 Tomatoes are diet-friendly and healthy. However, store-bought versions of tomato sauce can be full of hidden sugars, carbs, and who knows what else, that isn't good for you. To counter this problem, let us introduce you to a "Zero Sugar" tomato sauce, even great for a diabetes-stricken lot. Yes, you read that right; zero sugar tomato sauce is the hot, new thing in town! You'll love the smooth, sweet flavors of this pasta sauce recipe. It's so delicious and always makes me wonder how I can ever eat that run-of-the-mill jarred stuff!
The Wonderful Recipe
It is tomato harvest time and we have heaps of tomatoes lying in our kitchens. We need to preserve them to utilize them later on in the season. One of the ways to do so is by making your very own tomato sauce without any added sugar.
Here is a recipe for a basic tomato sauce, which will certainly excite all your tastebuds and elevate them to another level. Now, you must be wondering, "Since when has it become so easy to make tomato sauce without sugar?" So buckle up, people; here comes the delicious recipe!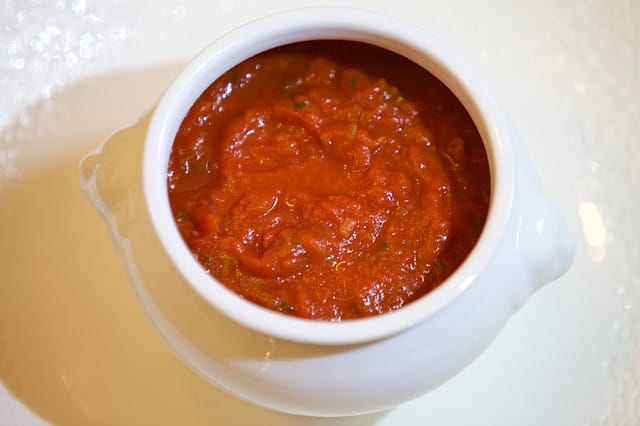 Ingredients
Tomatoes (2-3)
Olive Oil (1/4 cup)
Salt (1tsp)
Also, black pepper (1 tsp)
Chopped garlic (2-3 cloves)
Then chopped onion (medium-sized onion)
Dried herbs (thyme, oregano, basil)(1tsp)
Also, red pepper flakes (1tsp)
Basil leaves (2-3)
Procedure
Take the tomatoes and make an "X" at the bottom of each tomato.
Then plunge the tomatoes in boiling water for 1 minute.
Rinse them in cool water and after 2-3 minutes, remove the skin and core of the tomatoes.
Also, chop the tomatoes into small chunks.
Heat the oil, add chopped onion, and sauté over low heat.
Then add crushed garlic and sauté until golden.
Now, add chopped tomatoes to a saucepan. Season it with salt, black pepper, mixed herbs, and red pepper flakes, and mix well.
Also, add fresh basil leaves and bring them to a boil.
Reduce the heat and simmer for 3 minutes.
Turn off the heat and puree the sauce.
Then let it cool for a bit, transfer it to the jar, and your homemade tomato sauce without sugar is ready to use.
Note: If you like your sauce a little sweeter, grated carrots are your best option instead, without the addition of sugar. They bring just the right amount of sweetness according to your preference.
Carbs In Tomatoes
Tomatoes are said to be one of the vital sources of nutrients, including fiber, vitamins, potassium, and folate. There are a number of ways to use tomatoes in your daily life, but as they contain 3.9 grams of total carbohydrates, they would serve in your diet amazingly and make you super healthy.
Carbs In No Sugar Tomato Sauce
If we specifically talk about this tomato sauce with zero amount of sugar, the result would be surprisingly different. It contains almost 1 gram of total carbs, including 1g net carbs with 0g fat, 0g protein, and ten calories. Seems quite healthy, right?
Keto Tomato Sauce
Can tomatoes be consumed on a Keto diet? The short answer is "yes, they can be," and as an added piece of information, let me add that tomatoes are a fruit, not a vegetable. Therefore, 100g of tomatoes have 3.9g of total carbs, from which 1.2g are fibers. It means that 100g of tomatoes only have 2.7g of net carb. That makes them pretty Keto-friendly, right? All you need to do is to follow our homemade tomato sauce recipe with absolutely no added sugar. It is very easy and manageable within the budget. The best thing about this Keto tomato sauce recipe is that it's so quick to make, and you can do a number of variations and customize it according to the demands of your taste buds.
The above-mentioned recipe will help you out create your diet meals.
1. Keto Spaghetti
Unlike other fruits, tomatoes are considered Keto friendly. People who are health conscious are always trying to make something healthy as well as delicious. Keto Spaghetti is something to level up your meal plans. It's a fusion of spaghetti served with tomato sauce which tastes incredibly delicious.
2. H

ealthy Red Pasta
Whenever you see the list of the healthiest pasta, there is no second opinion that the champion is definitely the red pasta. It is a good choice if you are watching out for your calorie count. It contains a generous amount of red tomatoes, which works best for your health and, at the same time, provides you with the yummiest taste so that you can experience the best combination of perfect health and taste.
Also read: All Time Favorite: Green Tomato Pasta Sauce
Total Number Of Calories
This table represents the nutritional information about a single jar of tomato sauce with no added sugar.
Calories – 76
Fat – 4g
Sodium – 255g
Carbohydrates – 10g
Fiber – 3g
Protein – 2g
Sugar – 0g
Product's Description To Help You Choose The Best For You
Working people don't really bother to cook at home. There are a bunch of people who prefer buying products available on the market. Besides, some of the products of tomato sauces without sugar or less sugar than usual, have been introduced by different brands. Let's check out what these products are so that you may grab your sauce as soon as you read the name.
Cucina Antics Tomato Basil Sauce
Yo Mama's Foods Marinara Sauce
Thrive Market Organic Marinara Sauce
Hoboken Farms Gourmet Marinara Sauce
Primal Kitchen Tomato Basil Marinara Sauce
What Goes Best With No Sugar Tomato Sauce?
You have made a huge amount of tomato sauce; now you are confused about what you are going to do with all that yummy sauce. Don't you? Here are your recommendations, except pasta, of course.
It goes along well with eggs, fish, risotto or polenta, beans, grilled cheese sandwich, noodles, patties, etc. I hope these recommendations will be helpful in this regard; let us know if you try any of these with our homemade tomato sauce. Moreover, you can try this healthy sauce in any way you want. It's pocket friendly too, so why not try it now and let us know how it turns out!
Find more: