Have a craving for mashed potatoes but are short on time? Make potato flakes your go-to option! You can make creamy and delicious mashed potatoes from potato flakes in a flash.

What Are Potato Flakes?
They are basically dried up pieces of cooked potato cut into little fragments or chips; are usually produced at the industrial level in factories and then packaged to be sold in markets. At an industrial level, potatoes are first blanched and then mashed until they are flattened on a machine drum. The flattened mixture is dried until it reaches a certain moisture level, and then the flattened potatoes are scarped off. They are then processed through a mill sifter, which is a machine used to break down the sheet of mashed potatoes into small bits and pieces. Larger pieces or any impurities are filtered off so that only pure potato flakes are left. Through this last process, the perfect size of them is made so there is an ease in packaging and transport.
Potato flakes have such a variety of uses. From Loaded Baked Potato Soup to Crispy Baked Chicken, to Swiss Potato Puffs, and doughy pieces of bread, there are endless possibilities when it comes to this handy ingredient!
Potato Flakes Recipe
There are so many ways you can include these flakes into your recipes, here are some! This goes perfectly with my tofu marsala.
1. Instant Potato Flakes
Loaded cheddar corn potato patties
Ingredients
1 cup sour cream
3-4 green onions stalks
1 packet of potato flakes
1/3 cup of cornmeal
Salt to taste
½ teaspoon paprika
2 cups milk
1 cup corn
1 cup grated cheese, cheddar, or mozzarella
Instructions
In a bowl, mix together the sour cream and green onions. Set aside.
Take a large bowl and mix in the flakes, cornmeal, salt and pepper, milk, corn, and grated cheese. Mix until well combined.
Now, form small patties and shallow fry until golden brown.
Cheesy and crispy, these patties are perfect for sandwiches, or as a light snack. Serve with the sour cream sauce and enjoy!
2. Mashed Potato Flakes
Want to hack your instant mashed potatoes and knock it up a level? Here's what you should try:
Garlic Herb Mashed Potatoes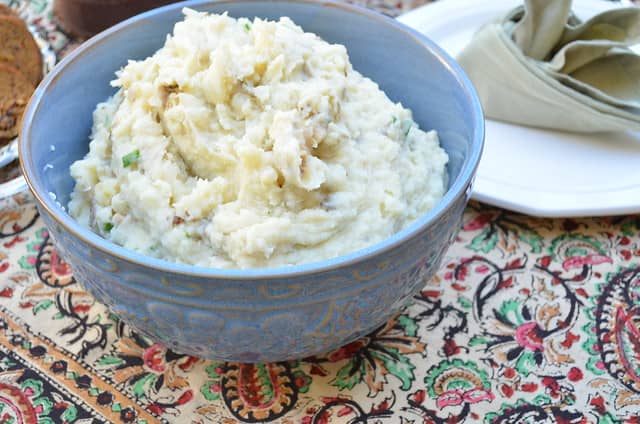 Ingredients
A pack of instant mashed potatoes
Butter
A handful of chopped garlic
Some chopped parsley
Instructions
In a pan melt some butter. To it, add the minced garlic and cook until fragrant. Add the buttery garlic mixture to the mashed potatoes, along with the parsley. Stir and serve!
Instant Mashed Potatoes Nutrition
| | |
| --- | --- |
| Calories | 80 kCal |
| Net carbohydrates | 18 grams |
| Protein | 2 grams |
| Sodium | 20 mg |
| Vitamin C | 3.6 mg |
Potato Flakes VS Instant Mashed Potatoes
These two are essentially the same things, but just different names. They are dehydrated cooked potatoes, coming in different flavors and packaging.
Try these amazing whipped potatoes;
Idahoan Potato Flakes Recipe
Idahon, known as America's favorite mashed potatoes, are made simply by boiling up a mixture of water, butter, and salt. Once boiled, remove the pot from heat and add in chilled milk. Then add the renowned flakes into the pot and stir until soft and fluffy. Instant mashed potatoes at your disposal!
Potato Bread Recipe With Potato Flakes
Potato flakes are often used in bread recipes because it yields perfectly moist, and soft fluffy bread that remains fresh for days. Whether it is dinner rolls, or simple white bread, adding this secret ingredient will certainly knock your bread up a level.
To make potato bread with flakes all you need is:
Half a stick of room temperature butter
3 cups bread flour
½ cup potato flakes
¼ sugar
1 tablespoon instant yeast
Salt to taste
1 egg
1 cup water
Instructions
Preheat oven to 350 degrees Fahrenheit
In a large bowl add in the bread flour, potato flakes, sugar, instant yeast, and salt. Stir these ingredients well until combined.
Into that mixture, add the cup of water and egg. Whisk the dough until it starts to come together for five to seven minutes. Once the dough starts to form, add the room temperature butter, and whisk for six minutes. If the dough sticks to the side of the bowl, scrape the sides and mix again.
Cover the bowl with a cloth or saran wrap and let it rest for 1 hour, or until risen and doubled in size. Meanwhile, grease a metal bread pan, or line with parchment paper.
On a floured surface, dish out the dough and roll it roughly into a rectangular shape. Shape it into a log and then transfer the log into the greased pan.
Bake the bread for 25-30 minutes or until a toothpick comes out clean and the top is a delicious golden brown.
Potato Flakes VS Potato Starch
The starch is a powder like substance, similar to cornstarch and it is used as a thickening agent usually when making bread since it makes a soft and fresh piece of bread. Potato flakes are slightly different as they are used to make instant mashed potatoes.
Sweet Potato Flakes
Sweet ones are made just like the regular flakes, except you make use of fresh, sweet potatoes.
Organic Potato Flakes
Shiloh farms organic flakes are one of kind, made from fresh organic potatoes, and serving you creamy and delicious mashed potatoes in an instant!
Dry Potato Flakes
Here's a topmost 2022 watched dry potato flake recipe; bacon cheesy potato casserole you may enjoy during a 3 day refresh dinner recipes.
Substitute For Flakes
If you do not have this game-changer on hand you can totally substitute your recipes with other alternatives.
Some great alternatives include;
Tapioca flour
Wheat flour
Cornstarch
Potato flour
Rice flour
Xantham gum
People Also Ask?
1. Are potato flakes made from a real potato?
Know: Yes, they are made from real potatoes.
2. What can substitute for potato flakes?
Know: A variety of starch filled products can be substituted for them such as cornstarch, potato flour, rice flour, arrowroot, wheat flour, and such.
3. Are dehydrated potatoes are same as fresh potatoes?
Know: Yes, its are as healthy as fresh ones consisting of potassium, vitamin C, and vitamin B6.
4. How good are potato flakes?
Know: Excellent source of complex carbs, and many other nutrients – ideal for making a variety of food items.
5. Can I store them for the long term?
Know:  Cool, dry location can help store it for a longer period of time.
Here are some more tasty recipes: